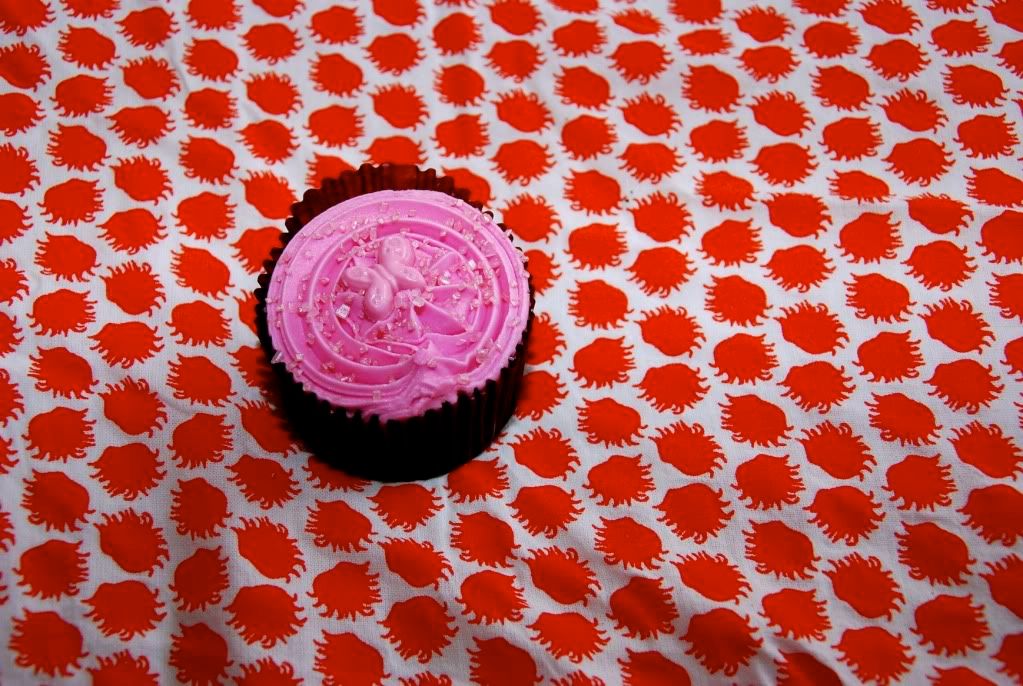 © Ruth Johnston 2010.
I bought these cupcakes from Asda yesterday, just to see what they were like, they're the nicest shop-bought cakes I've eaten in a while. They are much better than similar ones they sell in Marks & Spencers for double the price, theirs don't even have any taste.
I am so disappointed in myself today, I've basically just stared at work all day and only done around 40% of what I wanted to, I've also eaten too much and now it is late and I have no motivation to do anything else. At least I have the bulk of preparation done for the shoot tomorrow, but I'm so nervous, it's only an hour and half... a proper hour and a half, not one where we have 2 hours to plan before hand...