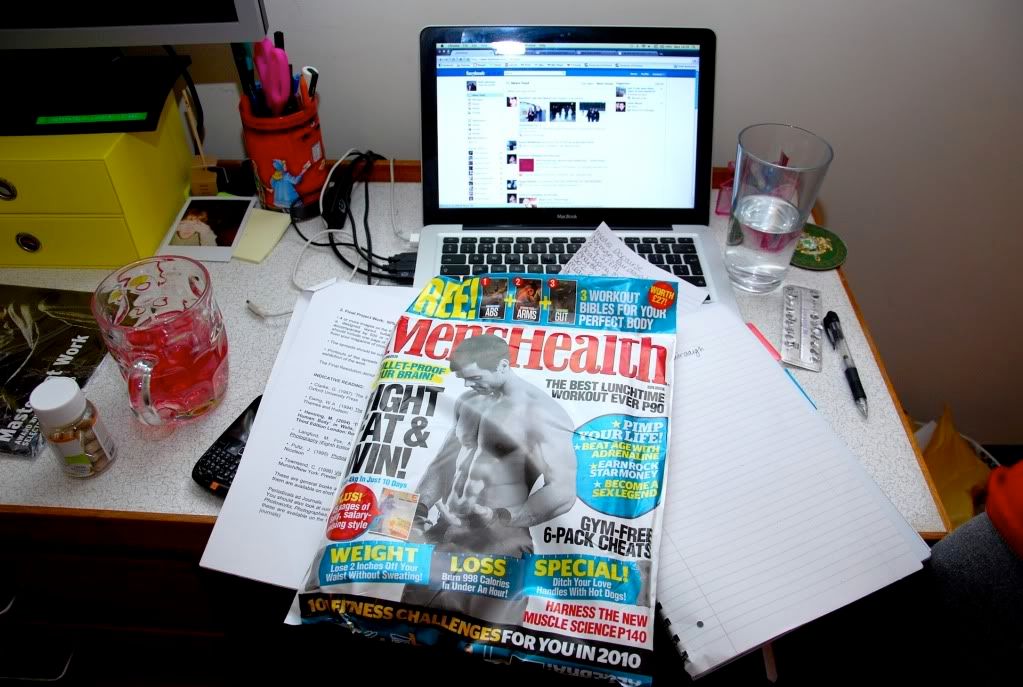 © Ruth Johnston 2010
Semester Two got off to a blinding start today.
We are going to be looking at The Body in relation to editorial photography, which should be interesting, and - at least from my perspective - give us some real practical industry skills.
Our starting point is to get into groups and get a category - celebrity, health, fashion etc - and do a presentation on it for next week. We got health, which in some ways is really good because it's pretty straight forward and easy, but in other ways isn't that great as it's not something that everyone is interested in. Although, it's only a weeks worth of work, and will give us good insight, I'm sure the other presentations will be useful in helping me get to grips with what direction to go in for the final outcome of all this.
It seems like this unit will be a lot like the Foundation course though as it's 5 smaller projects as opposed to one huge one, even though it does all lead up to a larger outcome, I feel that it's a much more engaging way of working.
So, this was desk around an hour ago, I have fully analysed Men's Health as best I can ready to tackle the research questions we have to answer for the presentation, it's so alpha-male and the online version is even worse, but it is kind of funny that people eat it up every month. I've spent around £45 on this unit so far and it's not even fully underway, it's quite annoying how expensive medium format materials are.