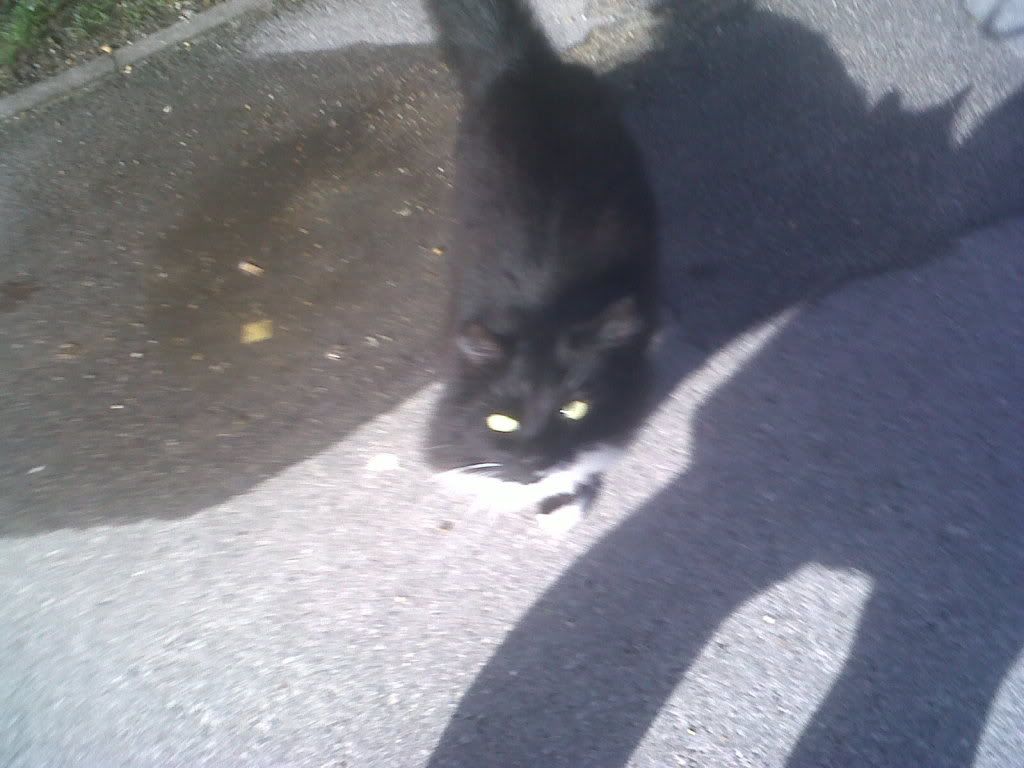 © Ruth Johnston 2010.
I have been seeing this cat quite often recently, so I papped it.
Unfortunately there seemed to be some form of
walking bus
behind me, on top of the fact I had to take this with my phone because my bag broke on the way home.
PLUS, I dressed for wind, cold and rain and on the walk home, the sun was out and it may have even been pushing 8°, in any case I was sweltering in my winter outfit.