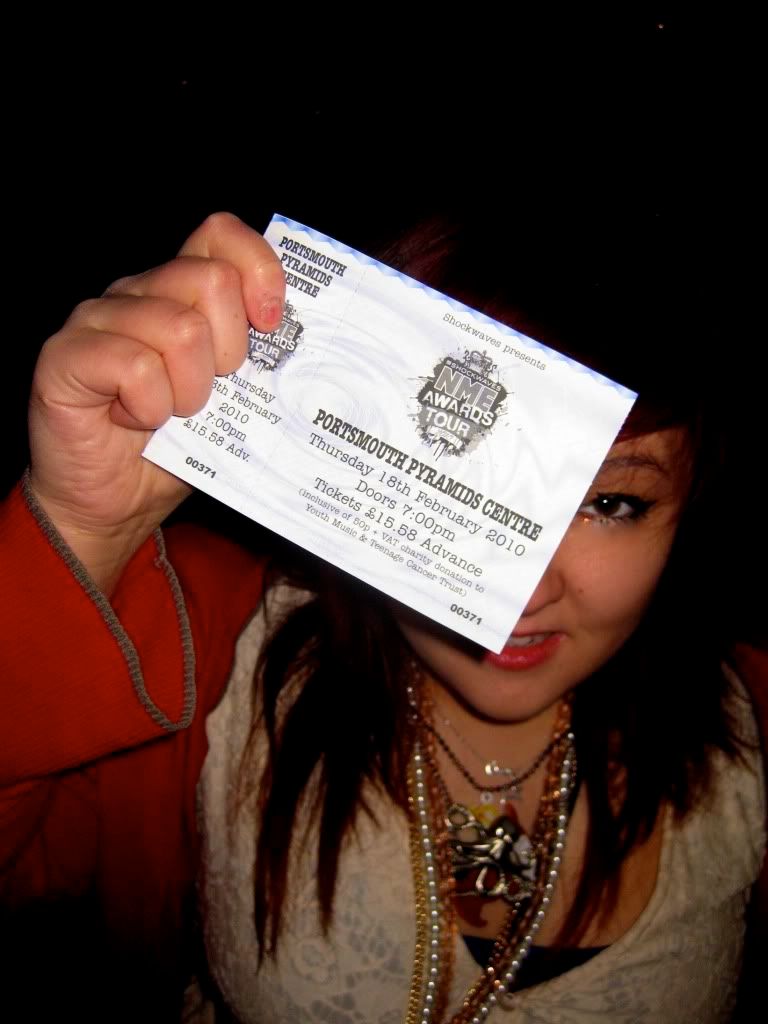 © Ruth Johnston 2010
Saw The Maccabees for the third time this evening at the NME Awards Tour at Portsmouth Pyramids, they were lovely/amazing as usual and the other bands weren't bad either. I wasn't too keen on Bombay Bicycle Club, mainly because not only did all their songs sound the same but despite being adored by the crowd, no one seemed to know the words and due to all the songs sounding the same the 'singing along' was 'duh duh duh duh duh' constantly.
The other two bands at the gig were The Drums and The Big Pink, both of which really surprised me as they sounded completely different, but better, to how they sound on their albums.
I am a bit squished, which is shameful due to the average age of the crowd, but I have a new t-shirt and got my obligatory Orlando Weeks smile, all in all tonight was mainly what I anticipated it to be. Now to sleep.