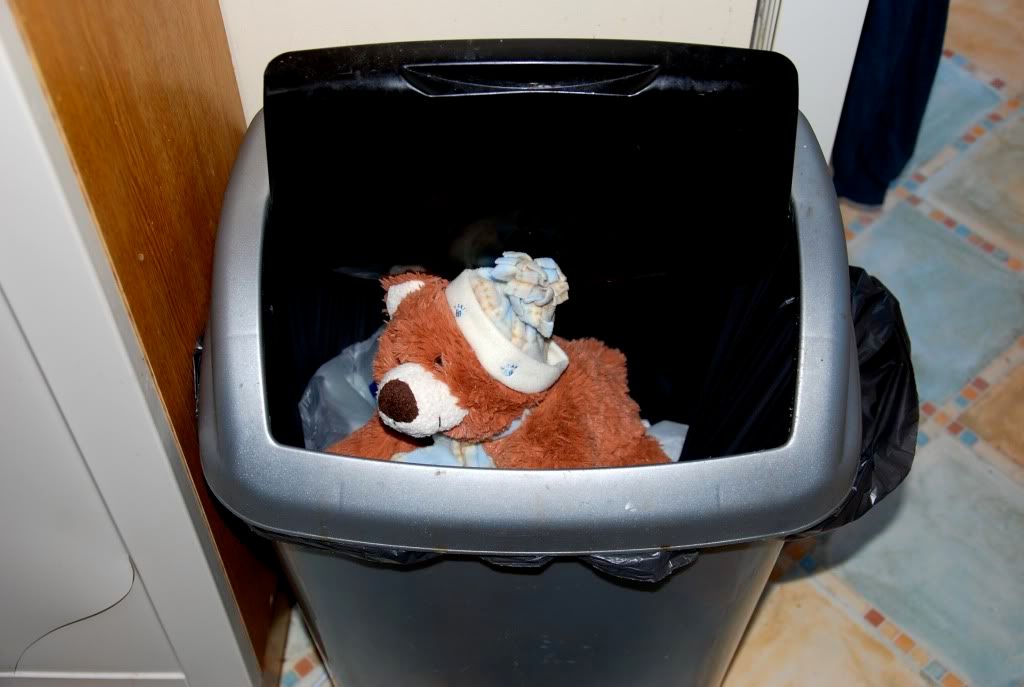 © Ruth Johnston 2010.
This is a bear that Simon won on a claw machine last week, he left it at our house, Moon froze it in the freezer, it was frozen a couple more times and then frozen once more (only this time in a bin bag) and then thawed out in the sink, after that ordeal, I dried it on the radiator.
At some point in this process the bear broke and some beads came out, it was moved around last night and I stepped on several beans from then until this afternoon, I am not having anymore beans and it wasn't wanted enough to be taken back to it's 'real' home, so I've binned it, I received no formal protest so I
bear
(get it) no guilt.
Yes, this is what I'm talking about for Day 35, all I have done today is play PSP (until my battery died) and watch Sopranos, and had a brief interval of Take Me Out. Little Big Planet is quite fun, but the new Tekken is too hard.