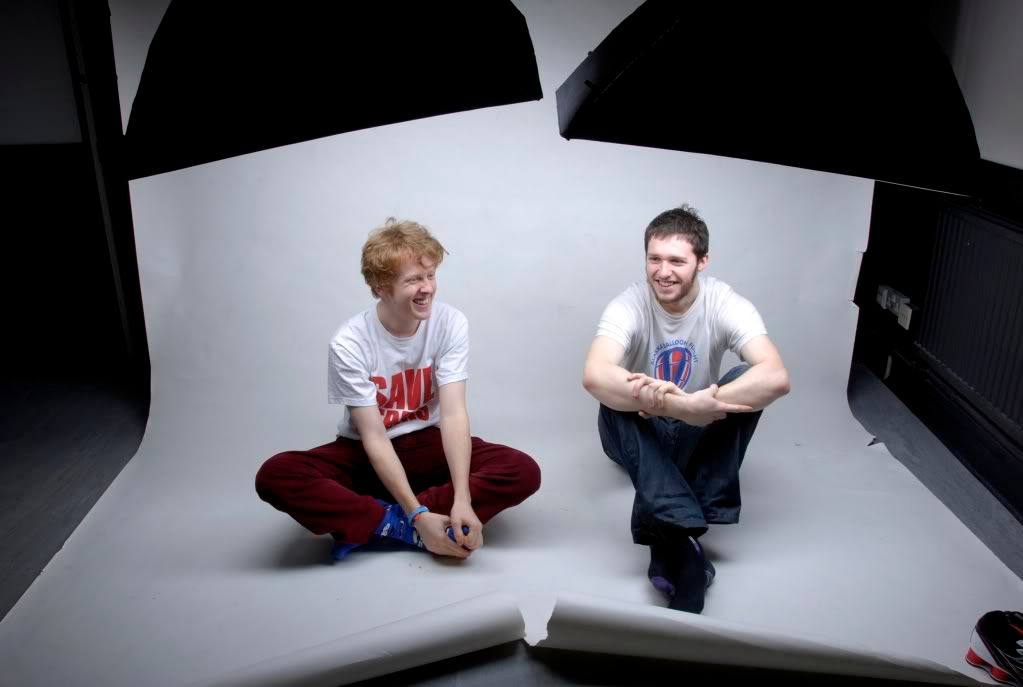 © Ruth Johnston 2010.
I got an initial test shoot down for my final brief.
I bumped into Andy on the way to the studio to meet Moon and chanced it and he said he'd stand in, it was a good job too because it was a while before our model for the Sunday supplements piece showed up.
I think I have a better idea of what kind of spread I want to do, I just need to find a magazine that would use me, I'm thinking Vice but for
me
, that's a bit obvious, plus I'm not 100% on how mainstream the magazine has to be.
I got a few good shots, but it was mainly a test run, helping me gain more confidence in using the studio, and aside from needed a little bit of help with the light metering, it's quite fluid once it gets going.
I think I need more fashion magazines, this is getting expensive, I've bought around 10 magazines so far...