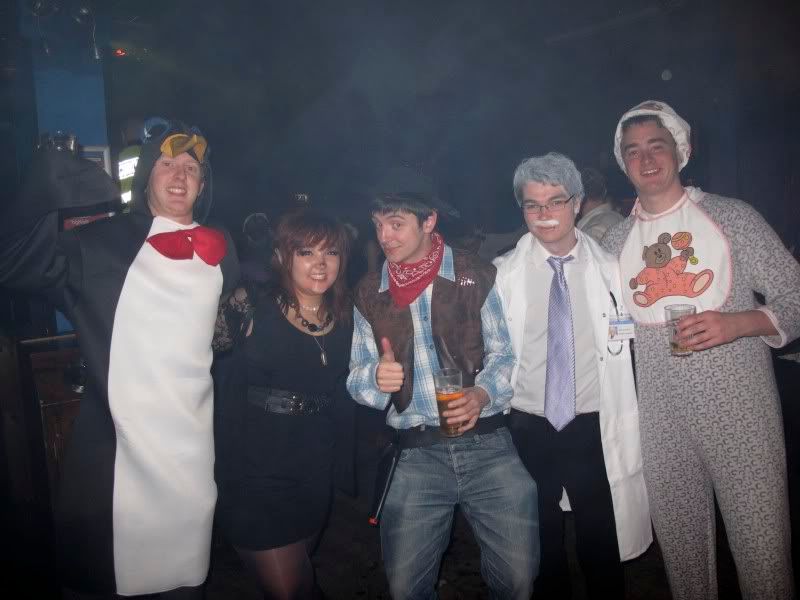 © Ruth Johnston 2010.
Halloween!
I'm meant to be a bat, and no one questioned it, even I don't think I look like one, so I just put fake blood everywhere in the end.
I couldn't put in teeth because i only have 4 front teeth, I liked everyone else's costumes though. It was quite fun, even if the DJ at Highlight is a bit lazy.