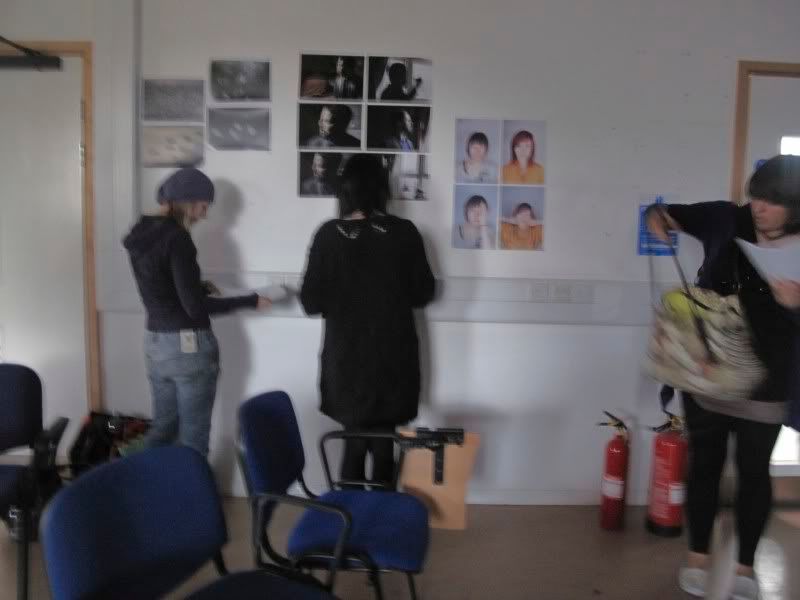 © Ruth Johnston 2010.
I was meant to go back to New Malden today, but my tutorial was
so
long that I was too tired and stressed to bother facing the long train journey. I'll go tomorrow, I got some decent criticisms, but ended up with a stress-headache and being very annoyed too, not due to my crit, just due to certain people on my course. Urgh.
Here is a photo of my work on the wall.