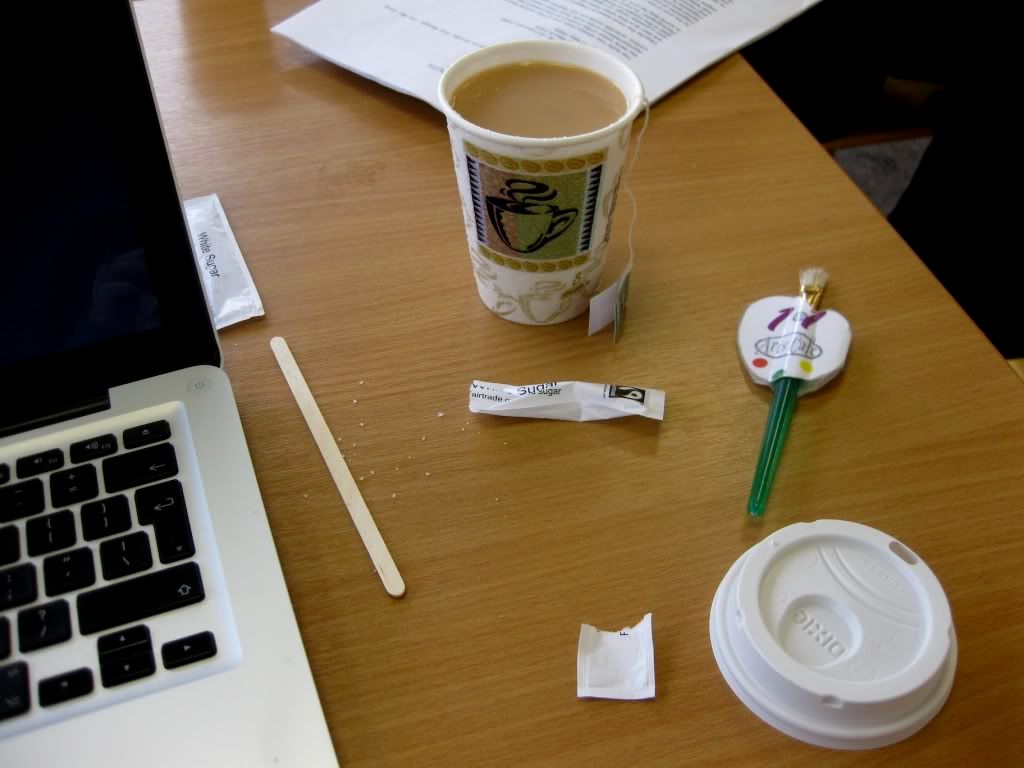 © Ruth Johnston 2010
This is the first day I have ever been at University for a full day with no trips home in the whole 3 years I've been at Portsmouth, I'm not saying it was bad because it was ok, as I had group work to do, but I was sat in the canteen for around 4 hours. I had to have lunch there, they give you paintbrushes with your order number on because Eldon is the Art and Design building and the canteen is called The Arts Café, it's probably one of the crappiest things I've ever seen.
Today was a day for making friends.