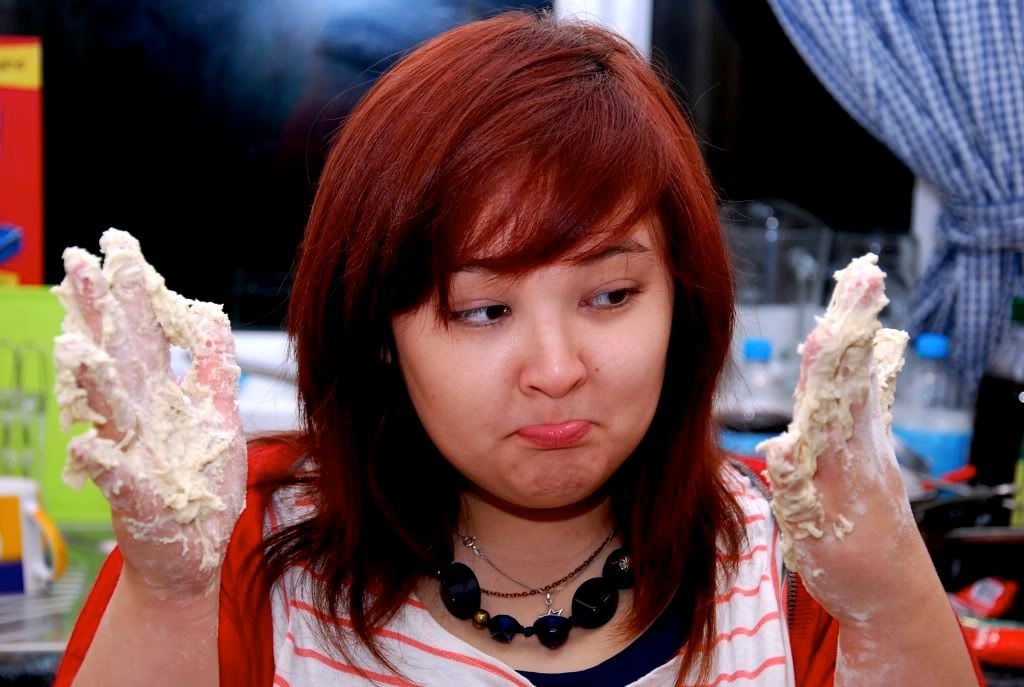 © Ruth Johnston 2010
I made a pizza from scratch tonight, it was so dense, nice, but dense and I didn't eat all of it, my topping was badass, despite the fact that mozzarella balls look and feel like testicles.
It was a little trying when trying to fix the dough together but it came together in the end.
Moon made a calzone, I think it was a bad idea, it looked much more heavy than my pizza, and my pizza was pretty heavy.
I seem to be taking a lot more photos of food recently, maybe it's a sign I should be doing things that are more interesting. Recently, time seems to be divided between reading magazines - for university, not leisure -, actual university work where I write things down and eating. Well, these things and tv and films, I've found some inspiring things in recent films I've been watching, I've also noticed brand-loyalty in Vice, I think I love it more and more each day.