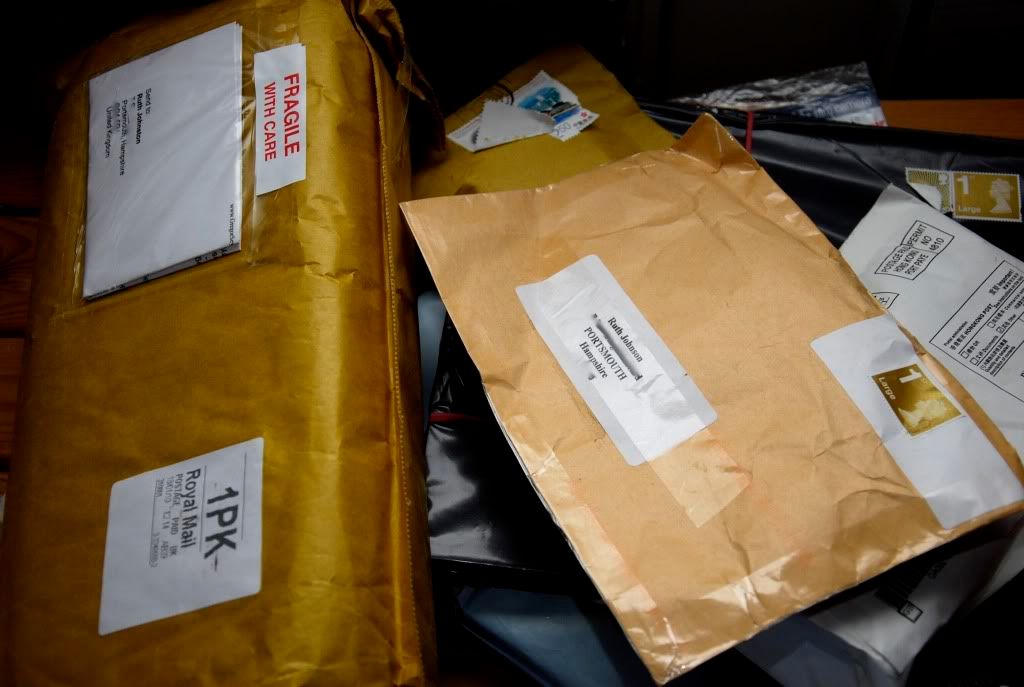 Today, after incredibly sporadic bouts of post, we had four postmen, one at 7:55am, one at 8:05am, one at 9:15am and one at 12:30pm, all different men.(!)
It was like Christmas all over again, I got post in 3 out of the 4 lots, so thank you Royal Mail for graduating my parcels (presents) and not overwhelming me.
Today I got,
The new copy of Source: Photographic review.
This weeks copy of British Journal of Photography.
A 35mm back for my Diana F+ - so I am now capable of using it, but I do plan on attempting to use 120 when I'm more comfortable with it.
A flash extension cord for my external flash
A pair of peacock false eyelashes
And two packs of Polaroid film - I also found another pack while I was clearing up, so I have three and one currently in the camera before I go on a desperate hunt again.
I have become so sluggish over the past couple of days, I think I was so nervous about the exhibition and getting up on time for hand ins and family coming down that I tired myself out.
Although today, I had the most banging headache, it was pretty frustrating to do most things, it's disappearing, so I hope to be more efficient and functional for the remainder of the week - and achieve the
three
things I wanted to achieve this week.