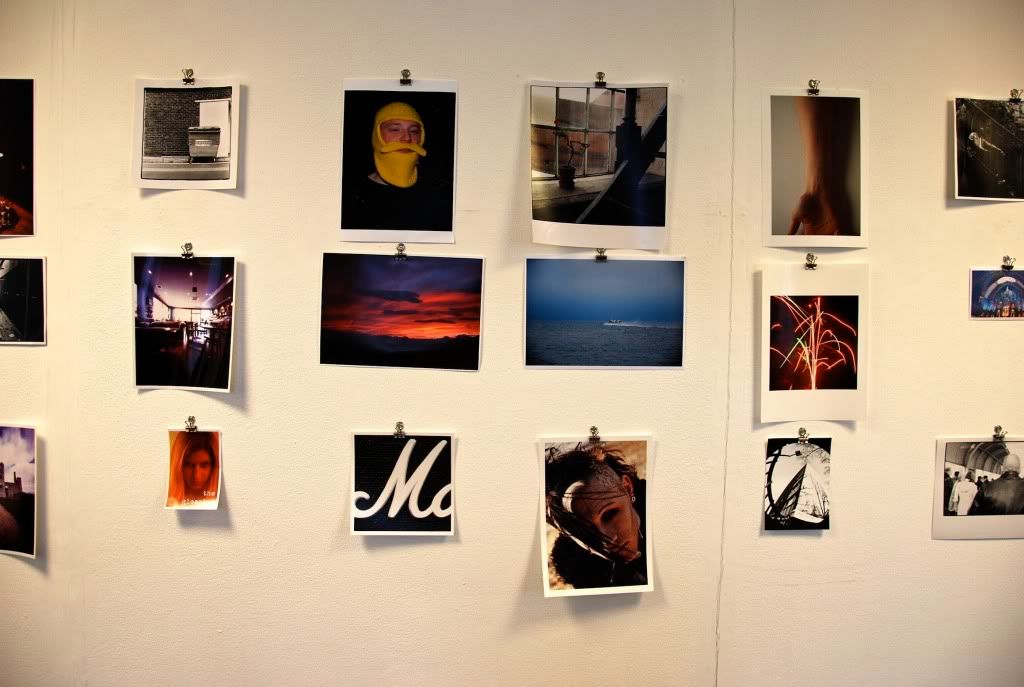 "Monday 11th January - Friday 19th February
Eldon Building between rooms 1.72 - 1.74 (corridor on 1st floor towards the IT suite)
An opportunity to exhibit your own photographic work in an organic project.
This is a participatory project and all are welcome to take part. That there are no size restrictions, just simply come along with your loose unmounted and unframed prints and swap them with any ones you like that are on display.
30 images, 30 days, 30 pieces of art,Photo exchange is an interesting and fun opportunity in which you are the artist, the viewer and the collector. The only stipulation is that you are the owner of the work submitted. So get snapping and let the swapping begin. "
So I finally did it. Now I am part of two 'exhibitions' at a time. Is it big-headed of me to like my own images over some of the images that were at Photo Exchange?
I really like this idea, I hope there are more, if no one picks my work, then at least I got two pieces of neat artwork for free.
I sure do hope this is a sign that it's the end of my lazy week.