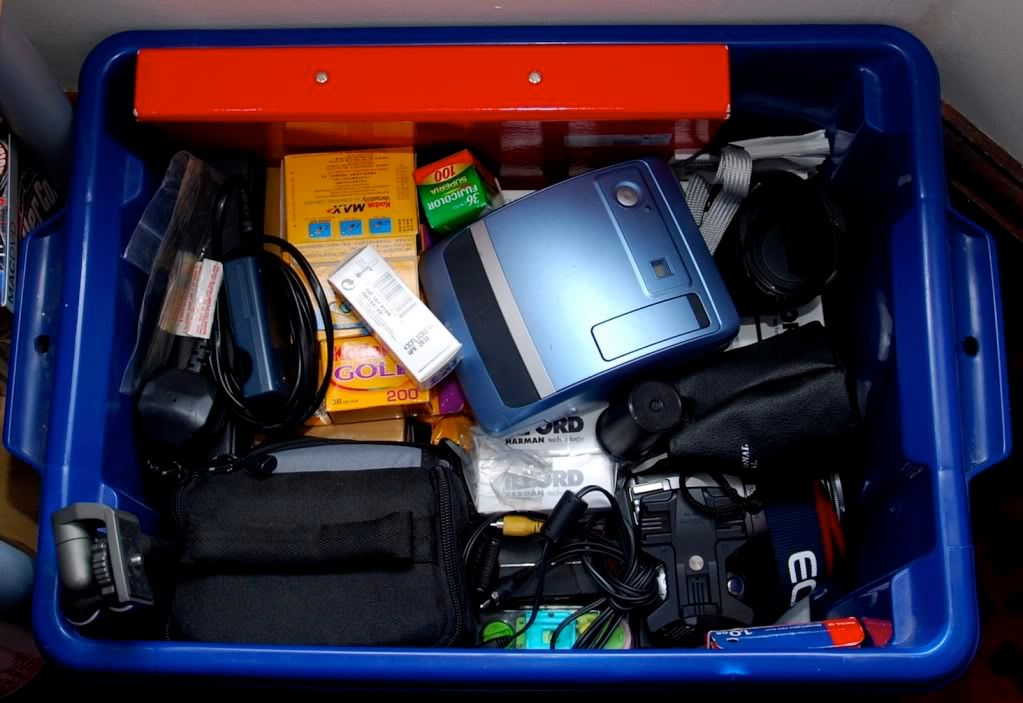 © Ruth Johnston 2010
This is my 'photography box', it's where I keep most items that aren't in constant use, like my 35mm SLR, film, darkroom paper and polaroid stuff. I should probably take a couple of rolls of film on my SLR and develop them before the break is over. As I made the effort to tidy the box up yesterday, I think I should ruin it sufficiently to feel like I've achieved something.
It's not that I was running out of steam today, I was just feeling pretty lazy, I didn't get up as early as I wanted to and didn't get going to do what I wanted to do. Sorry this image isn't of vast photographic interest, but it is better than some of the images featured in the 'Document This...' exhibition, say what?!