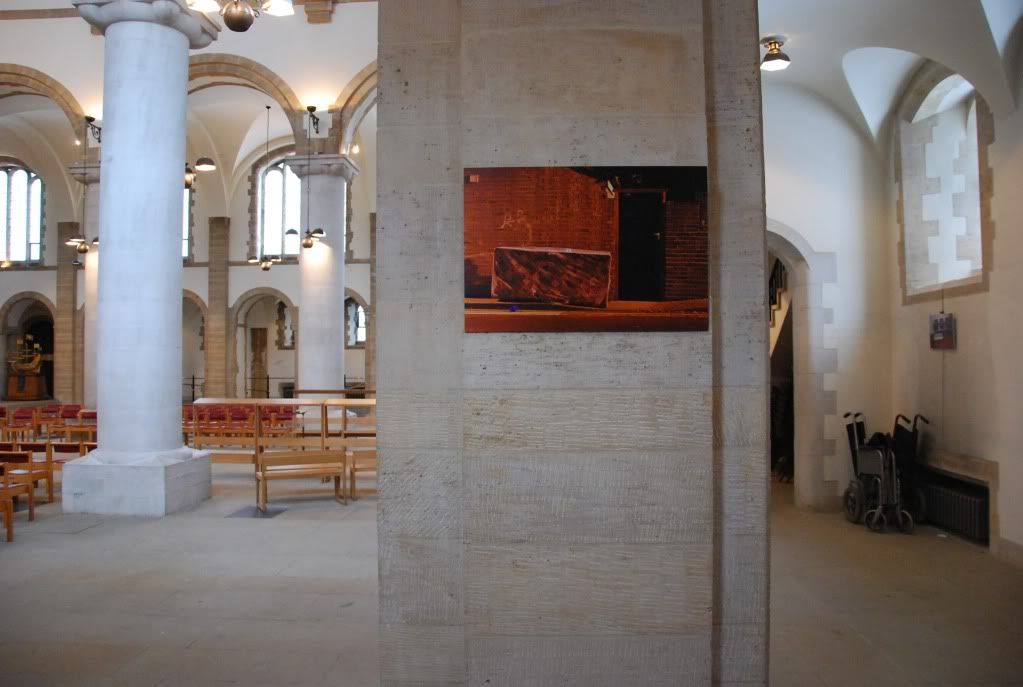 © Ruth Johnston 2010
This looks so much smaller than it actually is.
Today I hung up my image at Portsmouth Cathedral, it took about 45 minutes longer than I wanted it to and Moon took an instant dislike to someone for the first time in his life.
I hope it stays like this, I'm quite happy it's done, I just hope it doesn't snow anymore so my family can come down and look at it.
Part of me wants it to snow some more though, just so the the paths will stop being ice rinks, I guess that means I'm willing rain as well.
http://documentthis.org.uk/