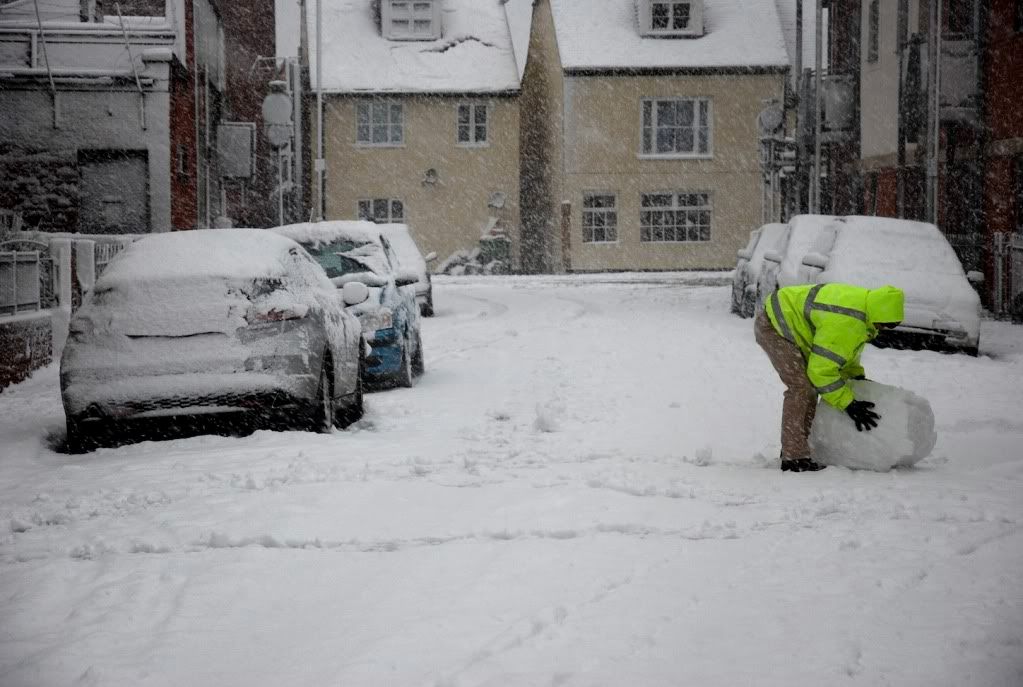 © Ruth Johnston 2010
"Now THAT is what you call a snowball!"
This guy made my morning, it is pretty spectacular how snow can bring out the infancy in all of us. What made this guy even better was that he wasn't proclaiming this 'fact' to his children or anything, but to other grown men. Who else is loving his high-visibility jacket?
If anything will put a smile on your face on a quiet snowy morning, it's someone echoing that halfway down the street. Brilliant.