Having always given up at things like these, I thought 2010 would be a good year to try again. Plus, I've been keeping up with my other blog so well.
This is the my first photo.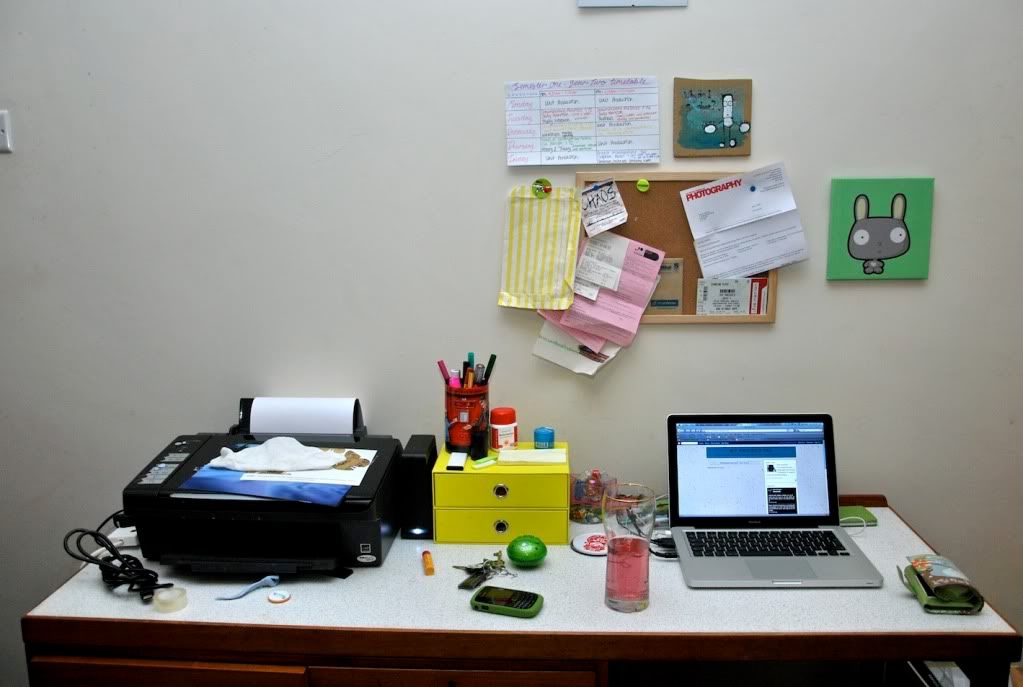 © Ruth Johnston 2010
I arrived back in Portsmouth today from the Christmas holidays. I got straight to work on re-arranging my room. I got rid of my 'sofa' and put my desk here. As it's where I'll most likely be doing most of this 365 from, I think it's a pretty apt place to start. I'm not really sure why I changed everything, I was just a bit bored of being freezing in bed even when the heating's on, even though it is a bit cold where I am sitting now, I now have a ton of room to dance around in...
I can't believe it's nearly 8 o'clock.