I realise the snow photos are probably wearing a bit thin now but there's not much else to easily and quickly (due to work) take photographs of at the moment and I did decide to do this tonight, just to see how it felt: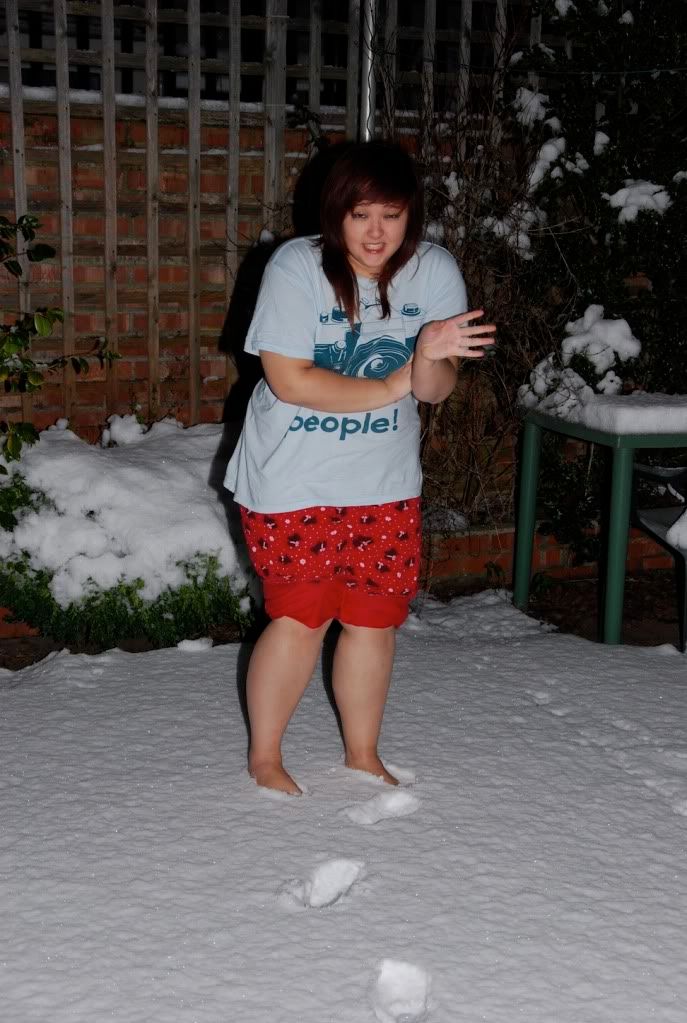 © Ruth Johnston 2010
I was going to put some photos up of some coloured icicles but this was much more invigorating, so here it is for 365. It was weird, it wasn't too bad until I came back in doors, obviously Moon took the photo. The colour-cast images I took today are on my
blog
.