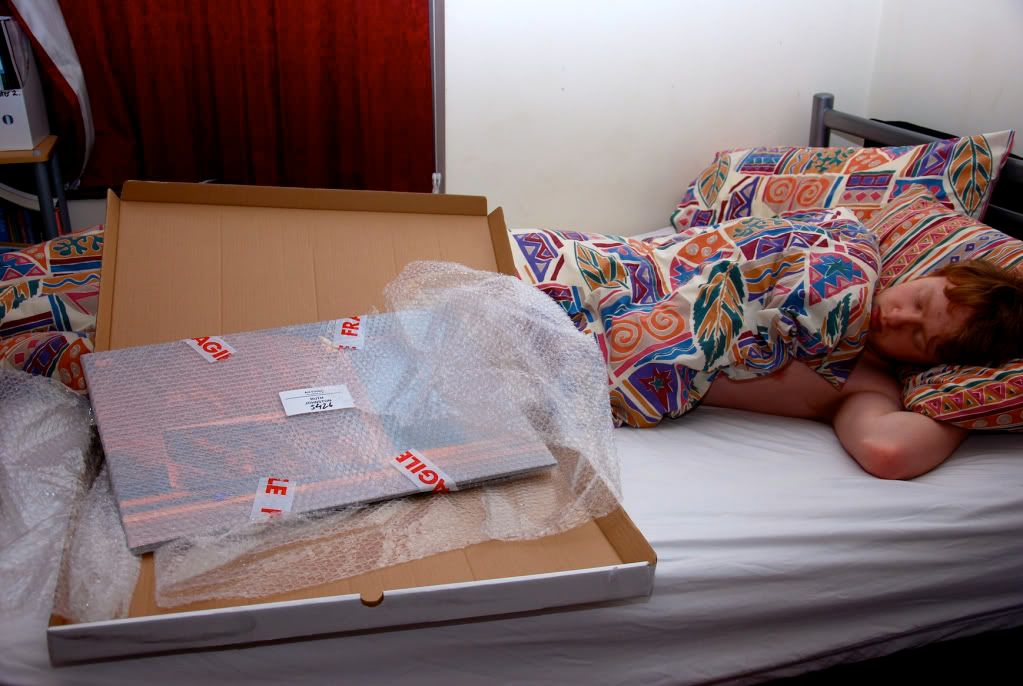 © Ruth Johnston 2010
My print for my exhibition came today, which was a nice surprise, not only because it's Sunday but also because it's wasn't even meant to be coming until Tuesday - so
theprintspace gallery
did a very good job. Obviously not only in delivery but I'm pretty satisfied overall with the quality of the print, I picked a metallic paper to make the colour pop a bit and I think it does just that. It's something you've got to see in real life though.
The guy who delivered it was not the most happy of chaps but I'm not surprised considering the current weather.
I'm not even too sure why I'm so excited about getting the print because whilst it means that I will be able to get it hung up on the designated day (Monday) - the opening of the exhibition may not be as big as previously hoped due to the snow and with more apparently on the way tonight and tomorrow, it sort of brings me down, everyone has put so much effort in, and it might pale in comparison to previous years just because of weather conditions. I am really hoping it does all come together though, the forecast could be wrong, the snow they said would come today, hasn't yet, but the clouds are looking pretty heavy with snow, they were that pale-yellow colour earlier.