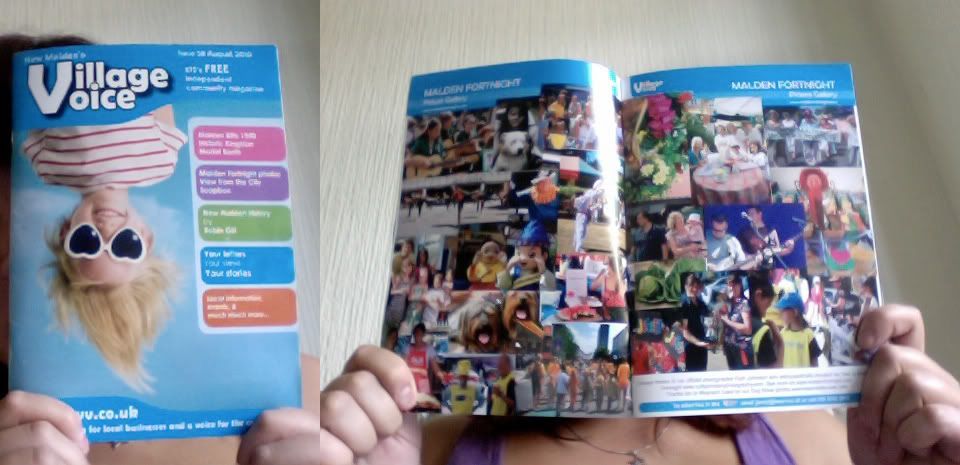 © Ruth Johnston 2010.
I am published. The Village Voice did pull through in the end, so not only did I get paid but my photos are featured in such a way that they look pretty good too.
At the end of the photo page it says;
"A huge thanks to our official photographer Ruth Johnston who enthusiastically donated her time to Malden Fortnight www.ruthjohnstonphotography.com. See more on www.maldenfortnight.com"
There is also a bit about a vet who took the photos of the dog show, but that isn't important because it's not about me. :)