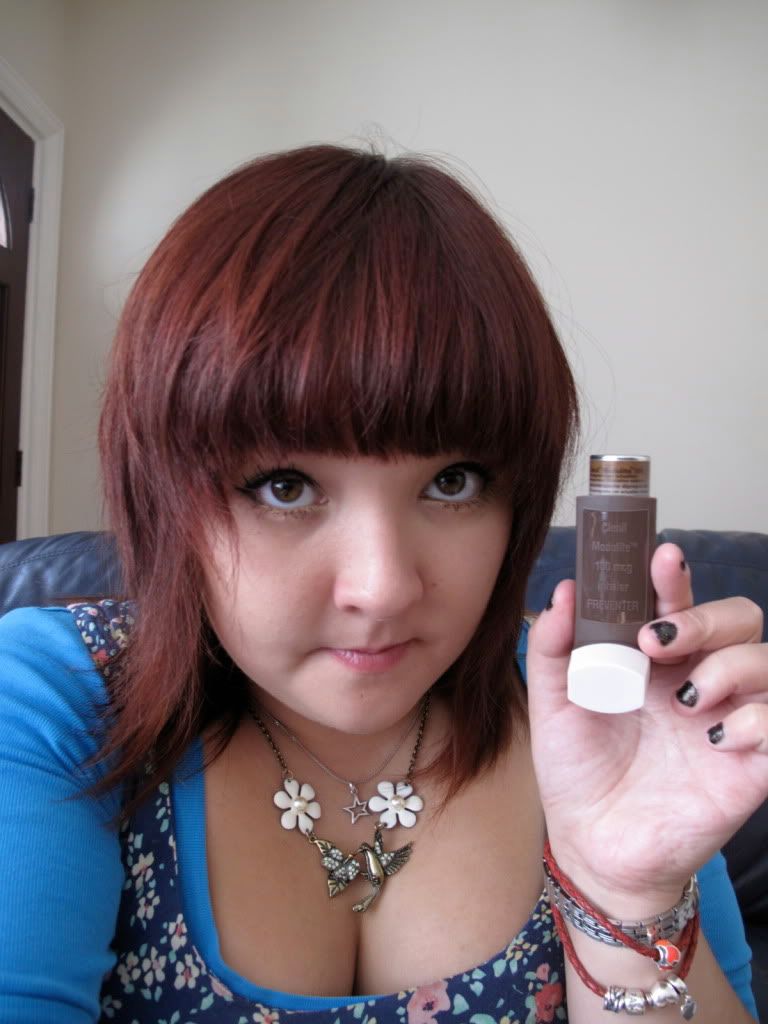 © Ruth Johnston 2010.
So the medicine I mentioned last week didn't work, I went to the doctor again this morning, and it turns out there is
actually
something wrong with me, I have some kind of throat virus. I've been given an inhaler, I don't know how to use it properly, I've had two doses and I'm still not sure. I think it has something to do with not smoking.
I also got my hair cut, it looked pretty nice, but is now very flat, yes I'm talking about hair and how I'm not pleased with it right now. It will look shit-hot tomorrow though.