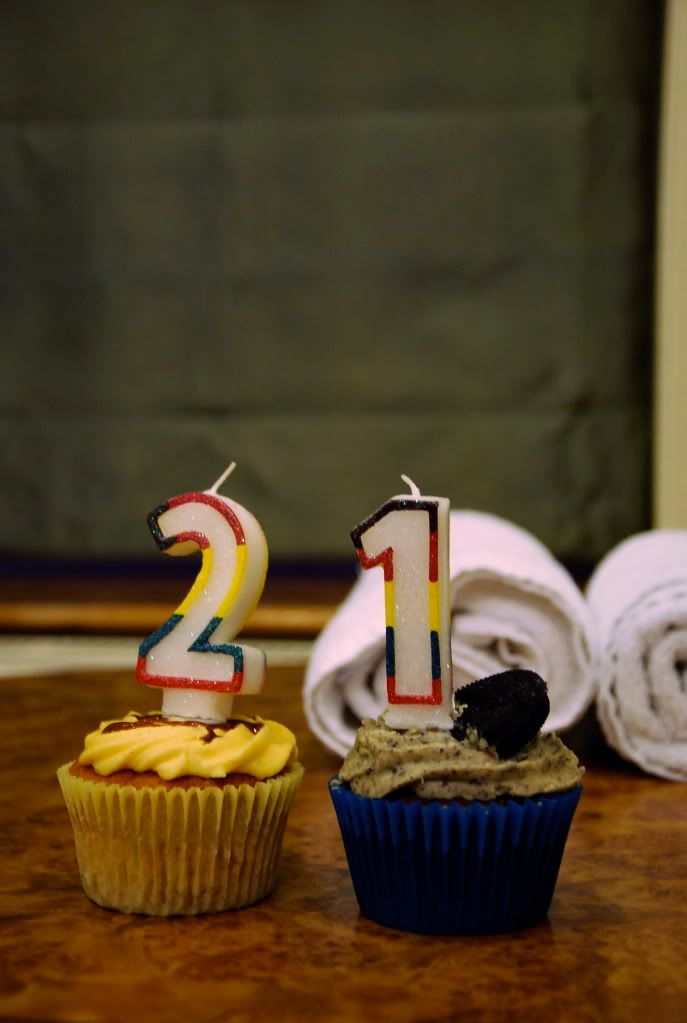 © Ruth Johnston 2010.
Despite having to change twice, the journey down to Brighton was pretty easy.
The day went by so quickly, I opened lots of great presents, nearly everyone got me presents that I can keep forever, which is the point of a 21st and it made me quite chuffed as those are the kind of things that I wanted.
We had a quick lunch and shop up the Lanes before a relaxing at the hotel and heading out again for a posh meal at a restaurant called English. I had oysters, sardines and fish and chips, all separate courses respectively.
The reason for the cupcakes was so I could blow out candles on my
actual
birthday too. The cupcakes were so tasty, the yellow one was banana and the other was Oreo - nom. Luckily we didn't set off the fire alarm with the candles, we then had some champagne and went to sleep. It was such a chilled out birthday, I was so happy by the end of it, particularly after how hectic the previous day had been. Definitely up there as one of my best and favourite birthdays.