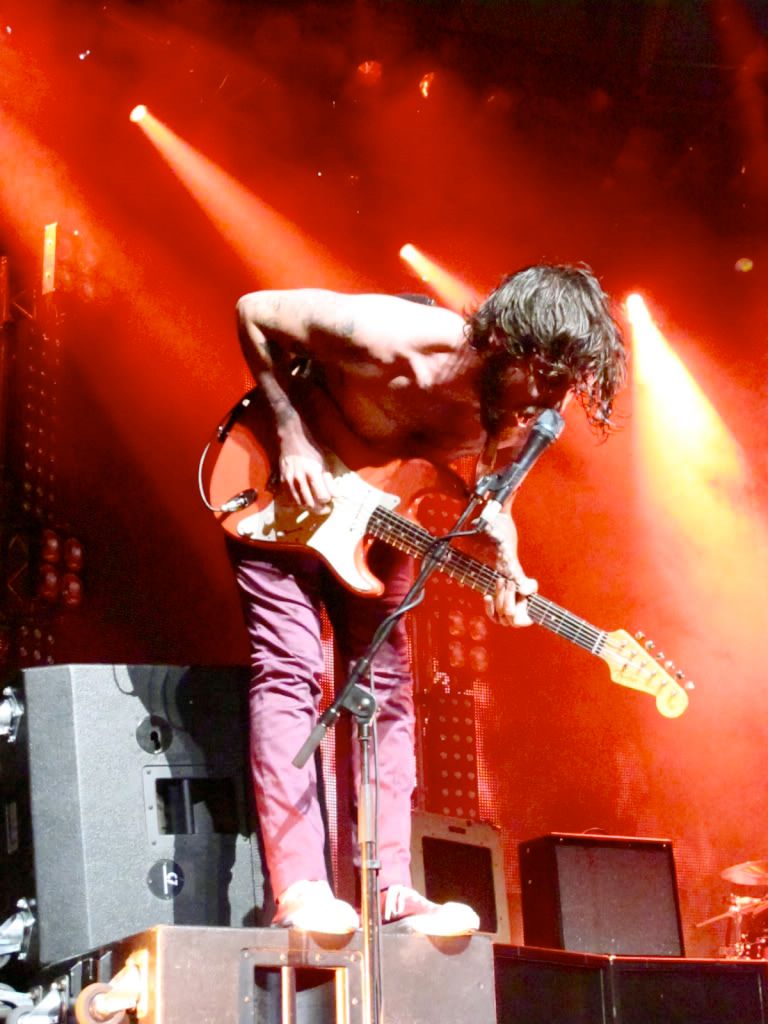 © Ruth Johnston 2010.
Moon won yet more tickets, this time to the iTunes Festival to see Biffy Clyro.
We had dim sum, it was delicious, I was so full all the way from Leicester Square to Chalk Farm that I didn't speak, we waited in line for over 2 hours because didn't plan the day well enough, but it was quite a fun gig anyway. It's the second 'free gig' I've seen them at within the year, Moon and I are clearly favoured by the iTunes people.