So I've been a bit slack with this since my birthday. Here comes a mammoth update. I have the photos though, so it exists, just not on here. Here we go.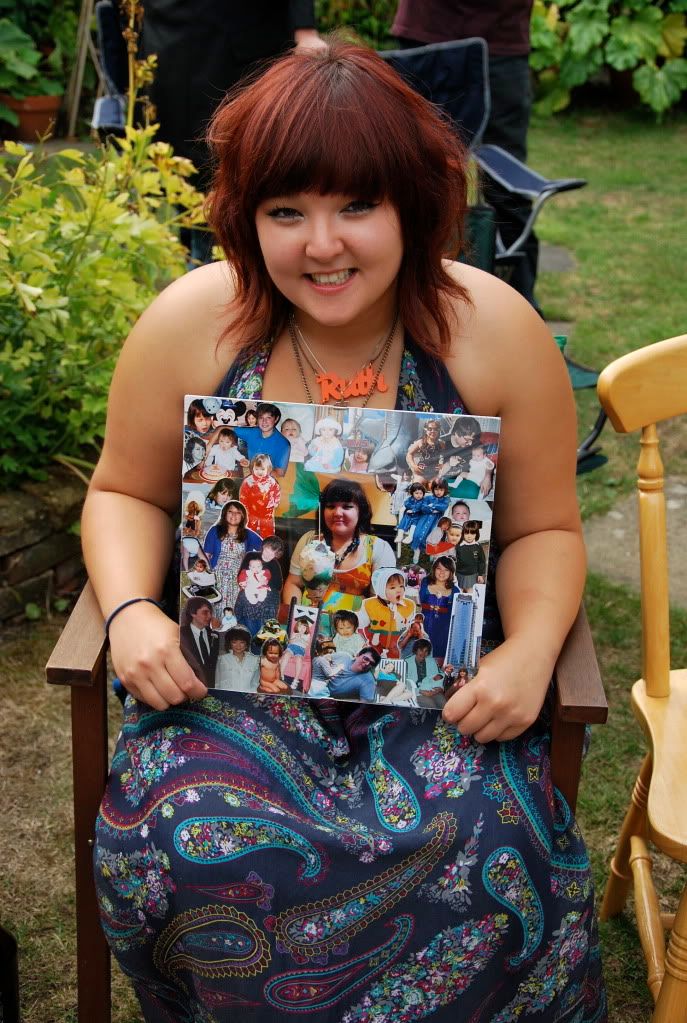 © Ruth Johnston 2010.
My party was Sunday, it was quite nice and I got to see a few members of my family that I don't often see. Tom and Lucy also made the effort to come along and that was great of them. I got to open a few presents, one of which was the collage shown above which my sister made - it has lots of old photos of us and me from when we were small. My Uncle David made a great speech too and I got to have/see my birthday cake which was the size of about four cakes. Crazy.
In the evening I went for a few drinks at the Kings Arms and set off some sky lanterns when I got home. I was in bed before it hit my proper birthday at midnight.