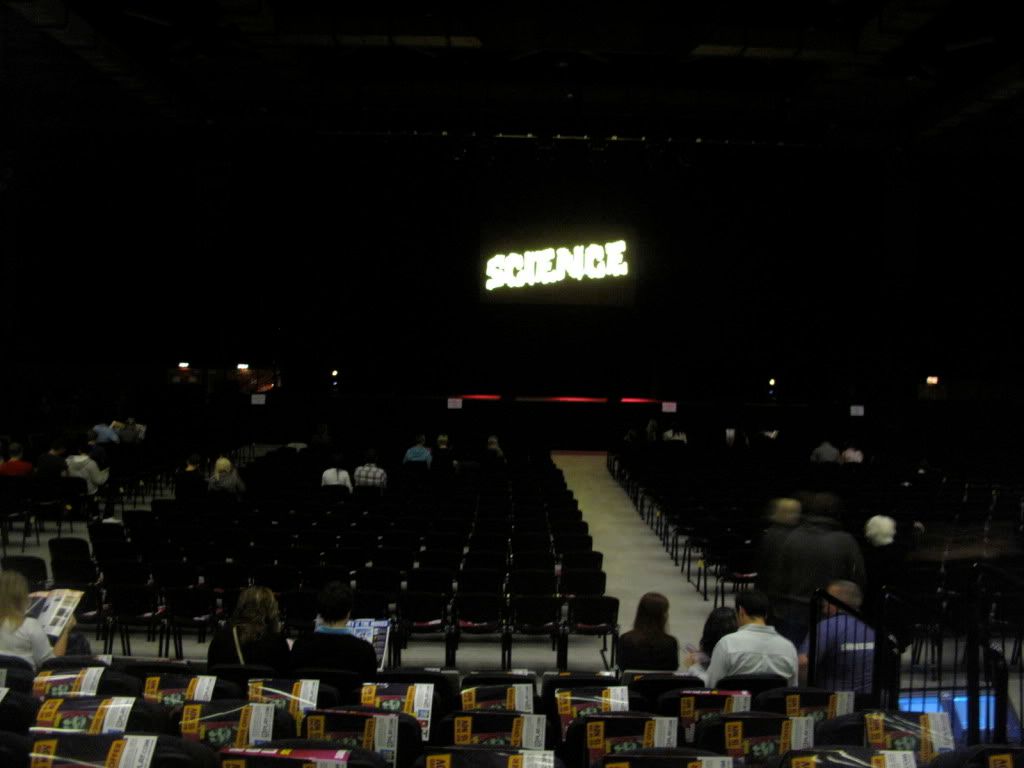 © Ruth Johnston 2010.
By a stroke of luck I managed to get Moon and I tickets to see Ricky Gervais at the Brighton Centre in the evening of our final night in Brighton. I thought they would have been all sold out but we even got really good seats - despite only seeing 4 comedians on tour, Gervais was by far my favourite, best storytelling ever, even if I didn't learn anything about 'Science'.
It was a bit rainy which was quite disappointing considering how lovely the weather had been the previous day.
We made the mistake of walking nearly 2 miles from the hotel up to the Booth Museum of Natural History - which I thought was fine but it was a bit weird, due to only really being full of stuffed birds. I think I would have thought more of it if I hadn't walked so far, it still trumped it's Portsmouth counterpart. We also finally got to go to the Brighton Toy Museum which hasn't been open any time we'd been to Brighton before, it was lovely. Because it was rainy, after lunch (we had nachos at Ha!Ha!), we went back to the hotel for a cheeky nap. It's quite nice just sleeping with someone.