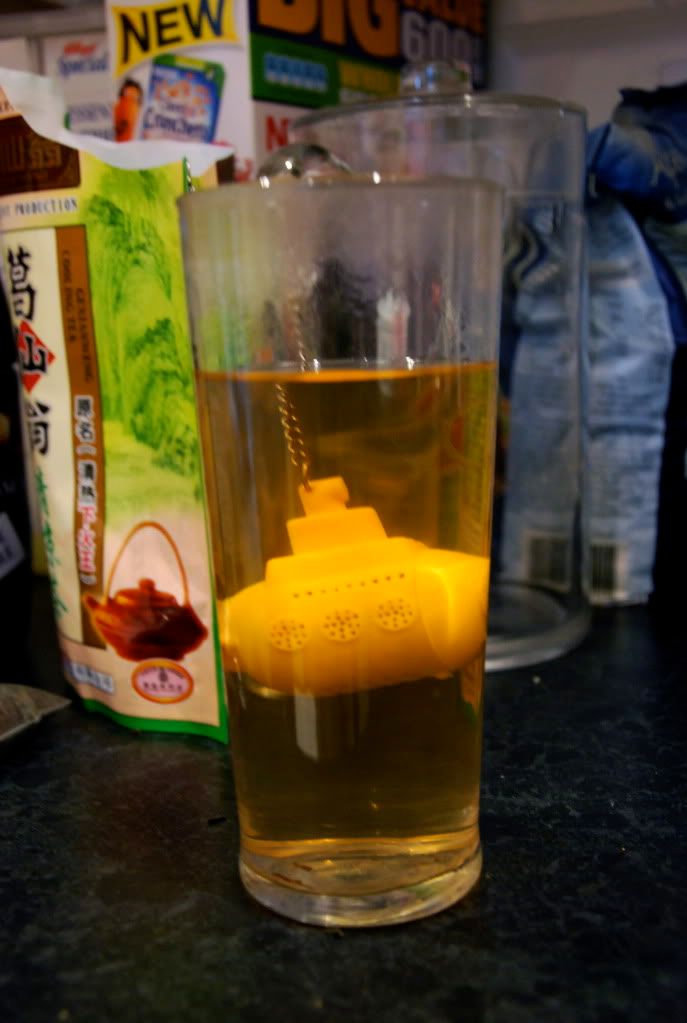 © Ruth Johnston 2010.
This is a photo of my teasub, my Earl Grey tea leaves came through the post so I put them to use once I got back from a wet and rainy afternoon in Kingston. It's quite neat, but I don't I'll stop buying normal teabags just yet.
I went to see Scott Pilgrim vs The World with my friend Laura today,
it's pretty awesome
, I haven't been to the cinema and enjoyed a film like that since I was about 15, with the exception of Kickass. As I found out, today as Scott Pilgrim day and I'm happy to say I took part, it's a great small movie and it was on my list anyway.