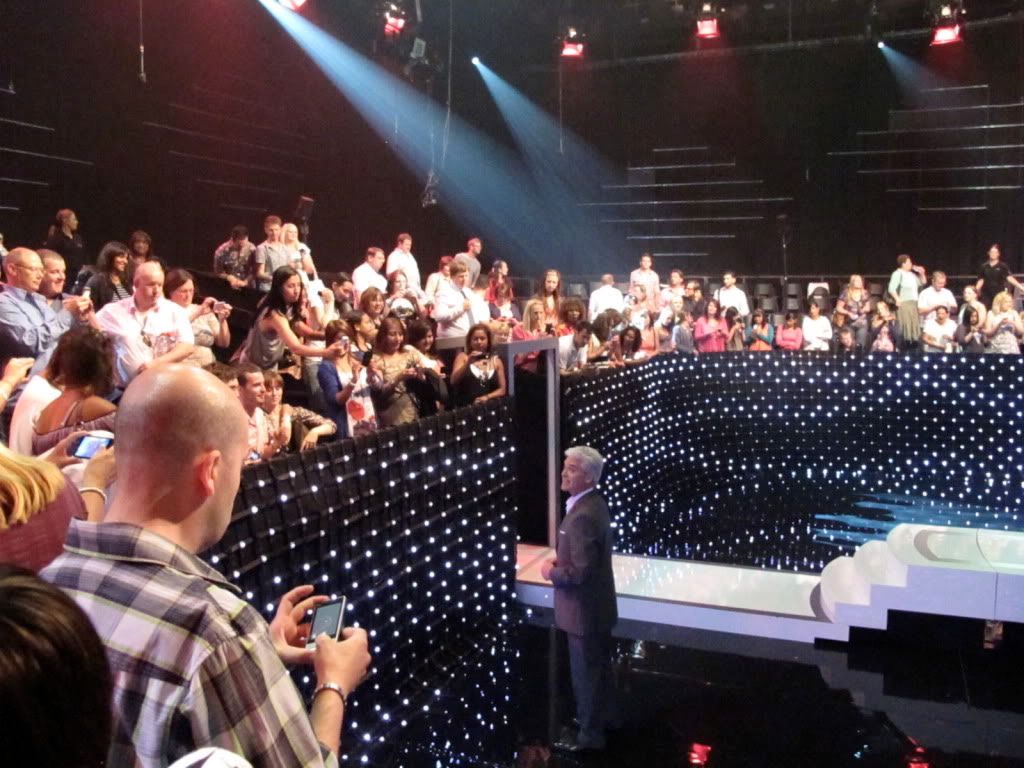 © Ruth Johnston 2010.
...And I'm back on track.
Today I went to see Portsmouth University's pterosaurs that have made a home along Southbank, they look pretty much like gargantuan cuddly toys than anything that resembles paleontological studies, but I'm glad I saw them. I also went to a recording of The Cube, if you're unfamiliar with it, where were you last October, it's only the best programme ever, as is any with Philip Schofield. He seems like a genuinely nice gent, he
was
going to come up into the crowd and take photos with us but I think someone whispered in his ear not to so he let us take some ones of him like this instead. We were really quite close, I'm looking forward to seeing it on TV though as the run through of a show like that gets pretty boring. Fizz from Corrie was our 'celebrity', not sure how much else I'm allowed to say, except that we cheered and clapped a lot whenever money was mentioned. I think I'm going to try and relax tomorrow and catch up on my blogging/news.