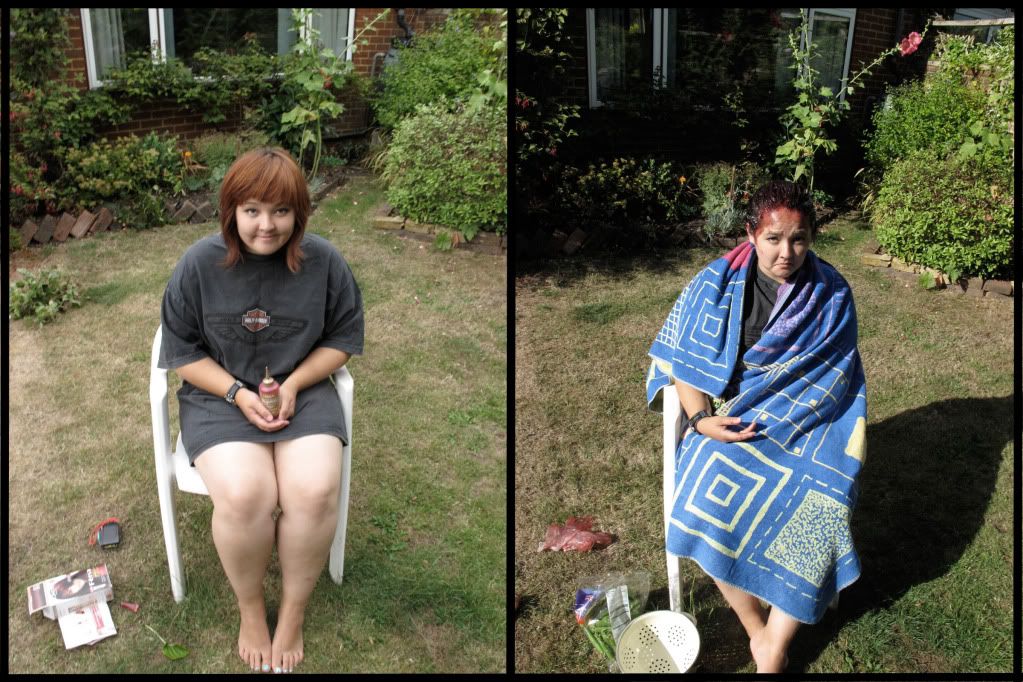 © Ruth Johnston 2010.
My hair has been dyed, it is much darker than I wanted it to be, I'm hoping that it goes a bit lighter, but it makes a nice change from dark roots and some kind of ginger. I should probably treat my hair right when it goes fades to a more natural colour.
I am currently enjoying the smell of the dye though. Nom.
Sorry there wasn't a good enough photo of it finished, also I didn't take these.