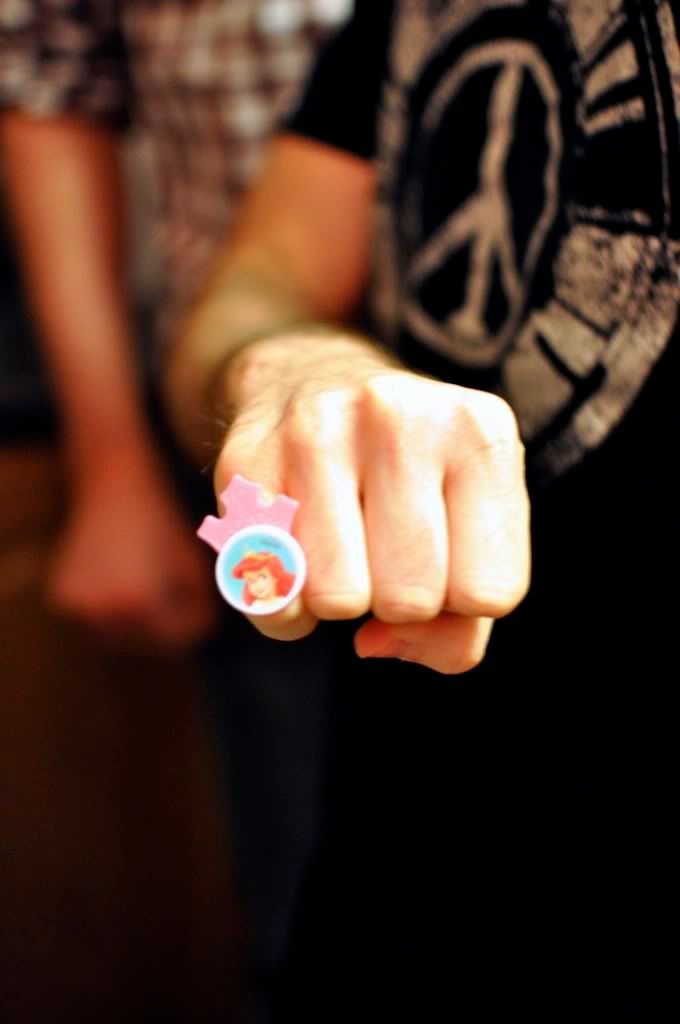 © Ruth Johnston 2010.
This is a photo of the ring that came with the candles that Long and Moon bought to go with Chris' Hannah Montana cake. You can alternate your Disney Princesses should you so wish.
Today was Chris' 22nd birthday, so we went out for a meal at Giraffe - because we had vouchers, not because we're millionaires - and then went to see Scott Pilgrim vs The World. It was the second time around for me seeing Scott Pilgrim, I wanted to watch it again as soon as I came out of the cinema, and all the boys loved it, for some reason we were the only people in the cinema laughing...
Giraffe was nice, I had quesadillas, and told everyone how to say it properly,
"kwes-a-de-ahs"
.