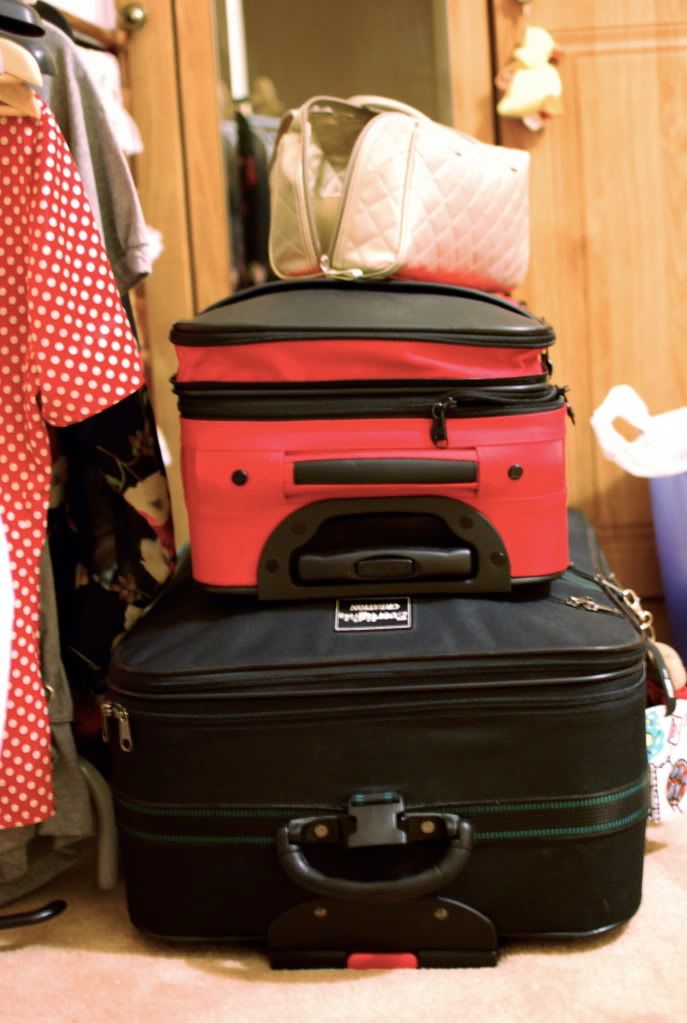 © Ruth Johnston 2010.
I am back in New Malden until Thursday.
It's only just dawned on me how 'not that far away' it is, so I've set out clothes for the next four days and packed up the rest, my underwear fills that red suitcase. I think I have too many things.