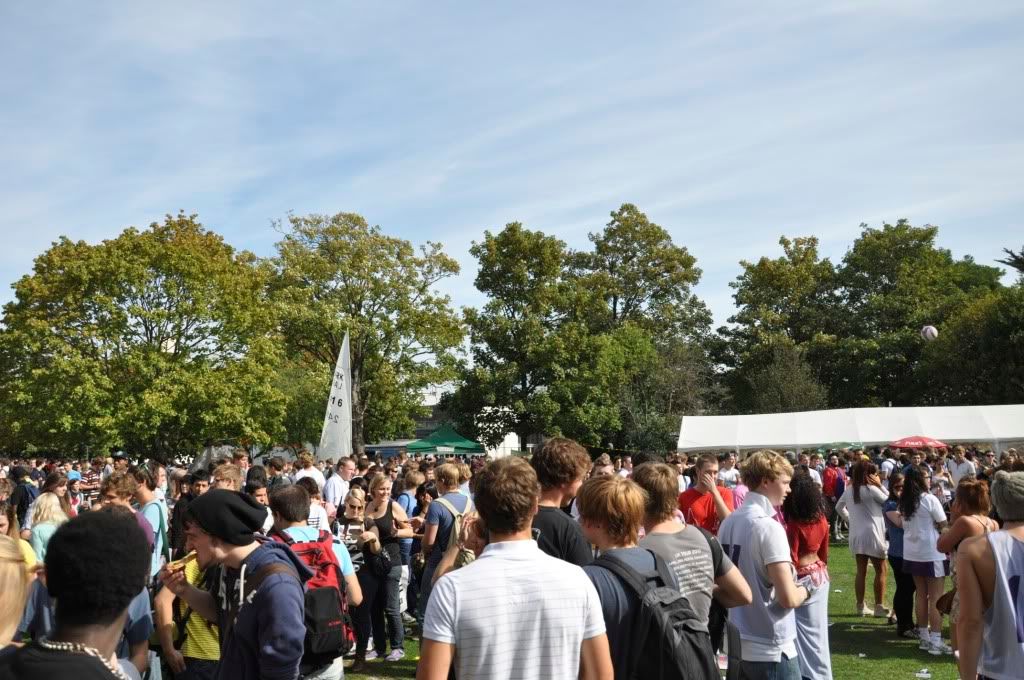 © Ruth Johnston 2010.
Today was the Freshers' Fayre, I don't know why I was expecting anything impressive, it's the fourth time in a row I've been there.
I went there really wanting to sign up for something but then just didn't. It's weird that there's a Malaysian society and not a Chinese society, unless I wasn't looking properly, it was literally a hotbox in there.