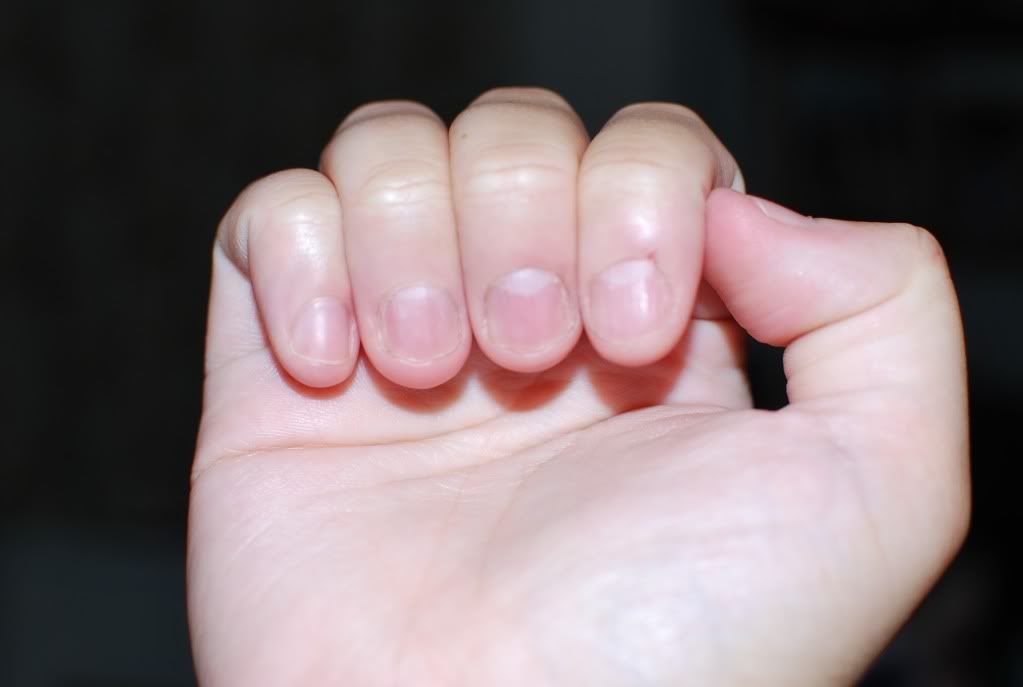 © Ruth Johnston 2010.
So, yesterday I decided that I was going to give up biting my nails.
My hands have been pretty rank for a long time and it's not like I don't know it, it was meant to be one of my New Year's Resolutions and it nearly always is. I figured yesterday was as good a day as any to just stop. I must admit, it is kind of nice to have white bits, even if they are tiny. I haven't bitten them at all today, I'm kind of proud of myself, I've never got past a week each time I've tried but I feel pretty determined this time. Wish me luck!