So I've not had the internet for a bit and it's time to play a bit of catch-up, horrible, but quite easy and I'll feel better about doing it again when I'm back on track.
Day 258.
Moving Day, I haven't felt that overwhelmed in a long time, this isn't even a photo of everything, it's probably not even half. I hadn't really thought through how much smaller this place is in comparison to last years house.
Day 259.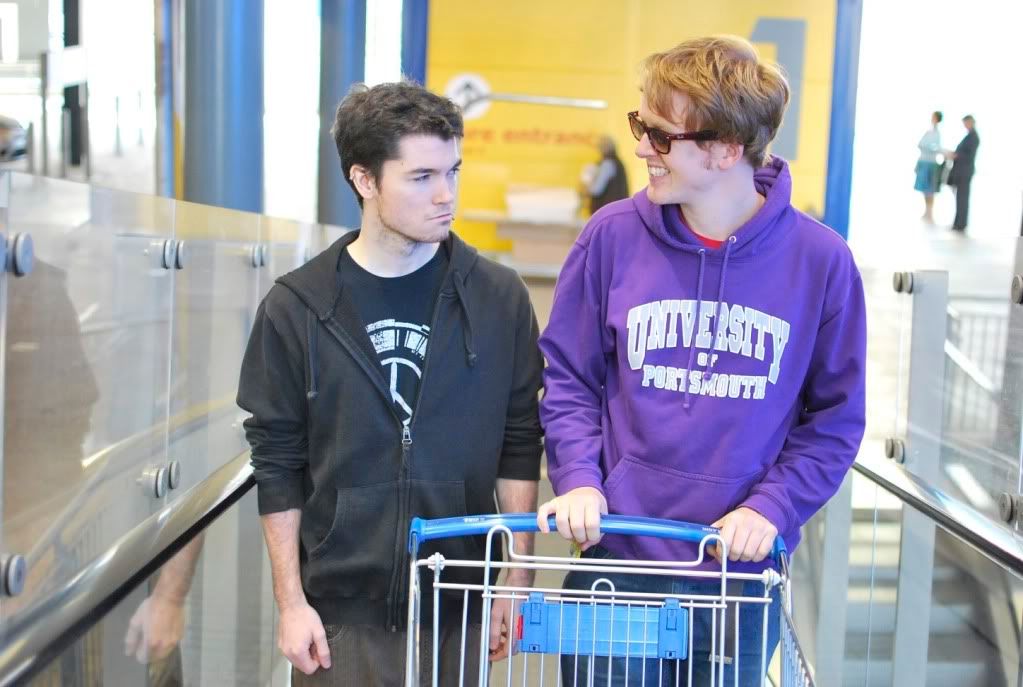 Long went back to Bodmin to work but Chris, Moon and I went to Ikea to pick up a few things that the house was lacking. I like this photograph so much, I printed it out and stuck it to the fridge.
Day 260.
This is a photo of the kind of set up I currently have in my room, it's getting comfier by the day and I think I'm beginning to feel more like I live here.
Day 261.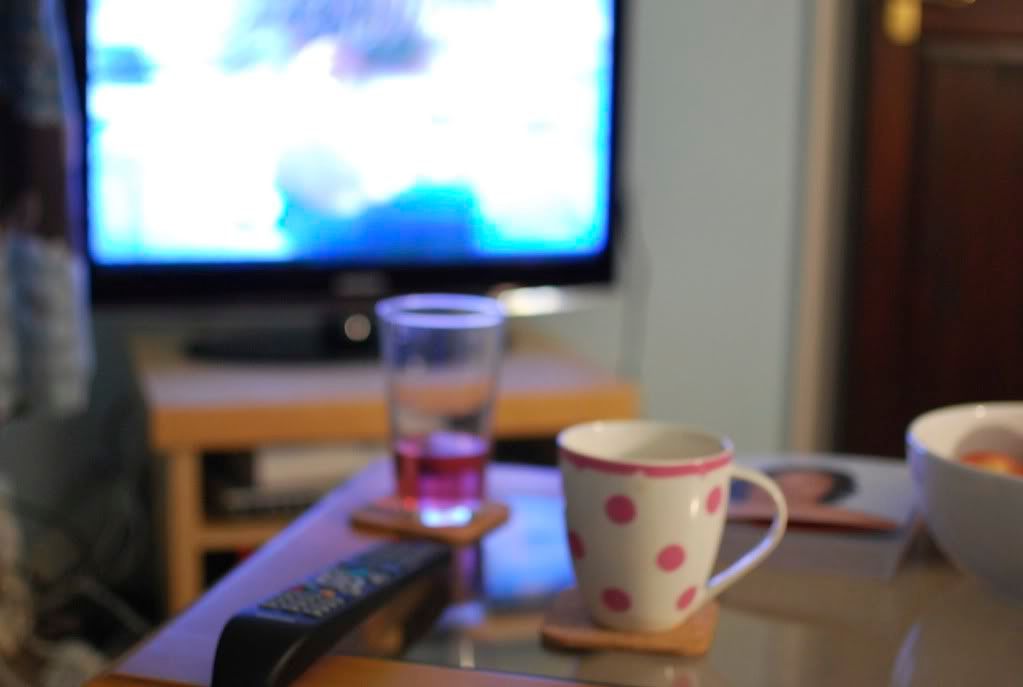 I'm not going to lie, this is probably one of
the
worst photos I've ever taken, and probably the last I will take with my D60. It's out of focus and so lazily composed, but it is pretty much a sum of how I spent Sunday.
Day 262.
So we went to Babylon last night and it was packed, the night didn't end quite as I'd have hoped it to, but I think I still had an alright time. I slipped on the wet floor though - not from being drunk, just because the floor was so wet from spilled drinks, honestly, Freshers are horrible.