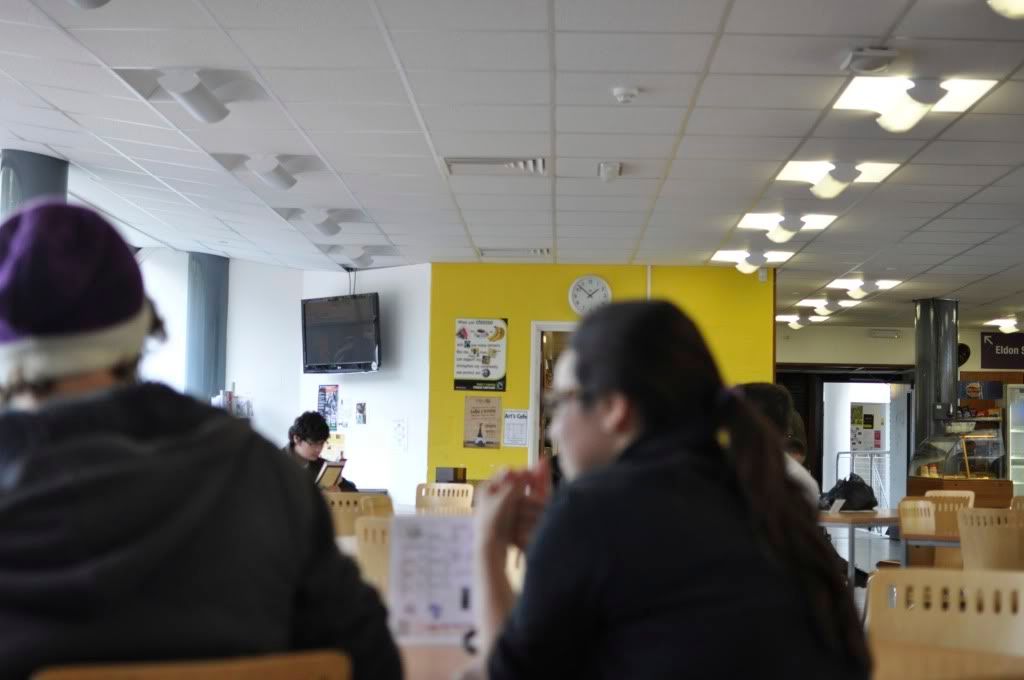 © Ruth Johnston 2010.
Today was spent in the same room from 10-5, with only an hour and half's worth of break.
This was in the canteen, I hate eating lunch there because the food is disappointing, I think I will utilise the lunchbox that Moon's brother bought me next Thursday.