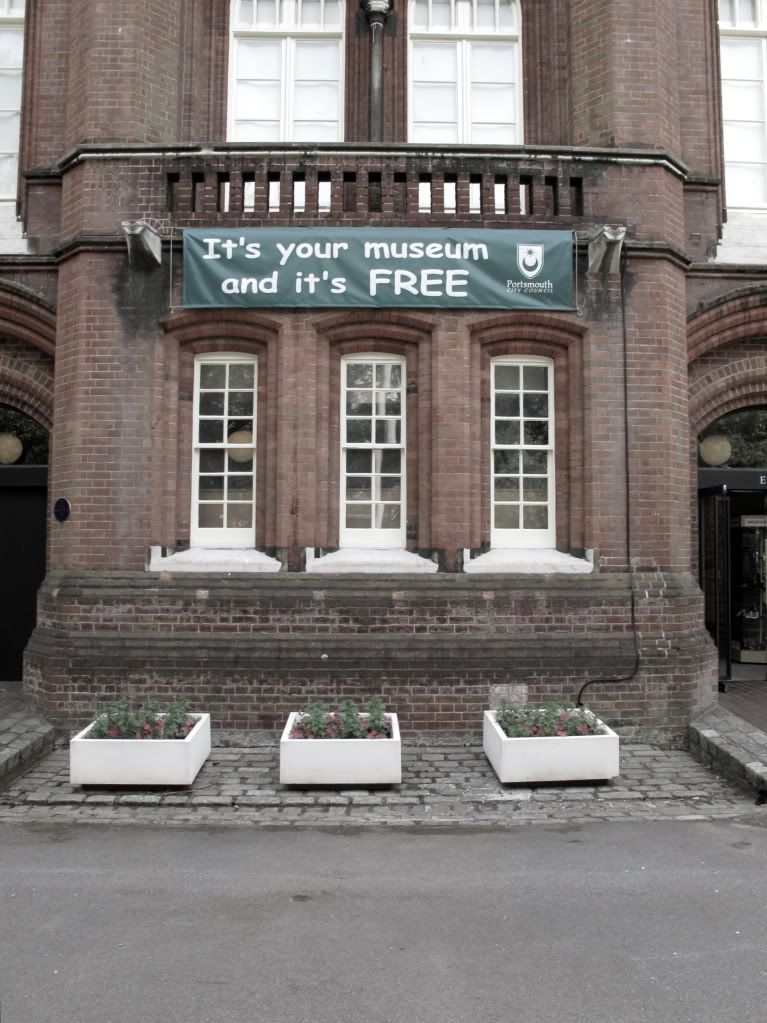 © Ruth Johnston 2010.
Moon and I went to see the Photography graduate show this afternoon, some stiff competition, I hope by the time my final show comes around that I will be good enough and do better than I felt I did for the last exhibition, even for the Portsmouth leg - they get to go up to London as well.
After that, we went to the Portsmouth City Museum (and Records Office), wasn't as bad as Portsmouth's poor excuse for a Natural History Museum, but it wasn't brilliant, although I'm sure if I was really interested in Arthur Conan Doyle and Portsmouth FC it would be great, they also have a very worn out exhibit looking at Southsea in it's 'hey day' which could have been a lot better.I can't believe how many times I must have passed it without realising. It was an enjoyable hour or so, and they have lots of old slot games that are pretty weird.