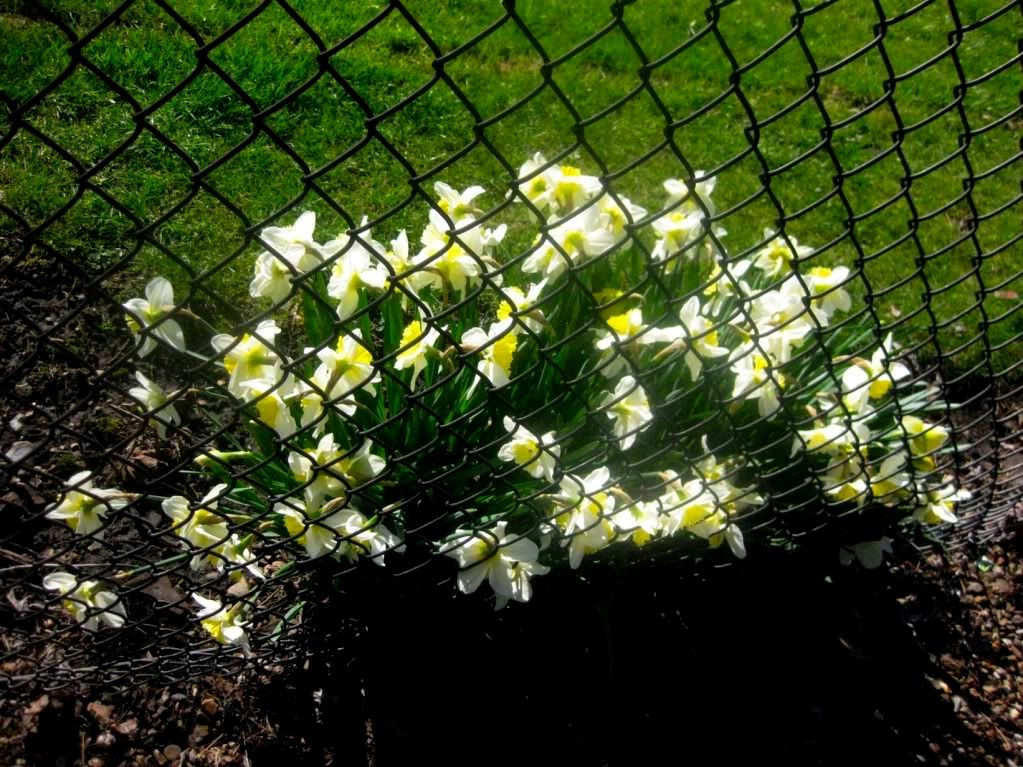 © Ruth Johnston 2010.
Today has been knackering, after 5 hours sleep, I should have thought about going to bed earlier considering I had to walk Lucy to the bus station for 10, but I was a bit annoyed last night and wanted to stay up and gossip, I still had a good time though.
It was so nice having Lucy to stay, and I hope we can do more of it soon.
I really liked how sunny it was when I was walking home after dropping Lucy off, it's the first day that I've noticed daffodils coming through. I can't wait for the weather to stop being so temperamental, it seems to be half storm, half sunny at the moment, it's very hard to choose whether to wear a coat or not.