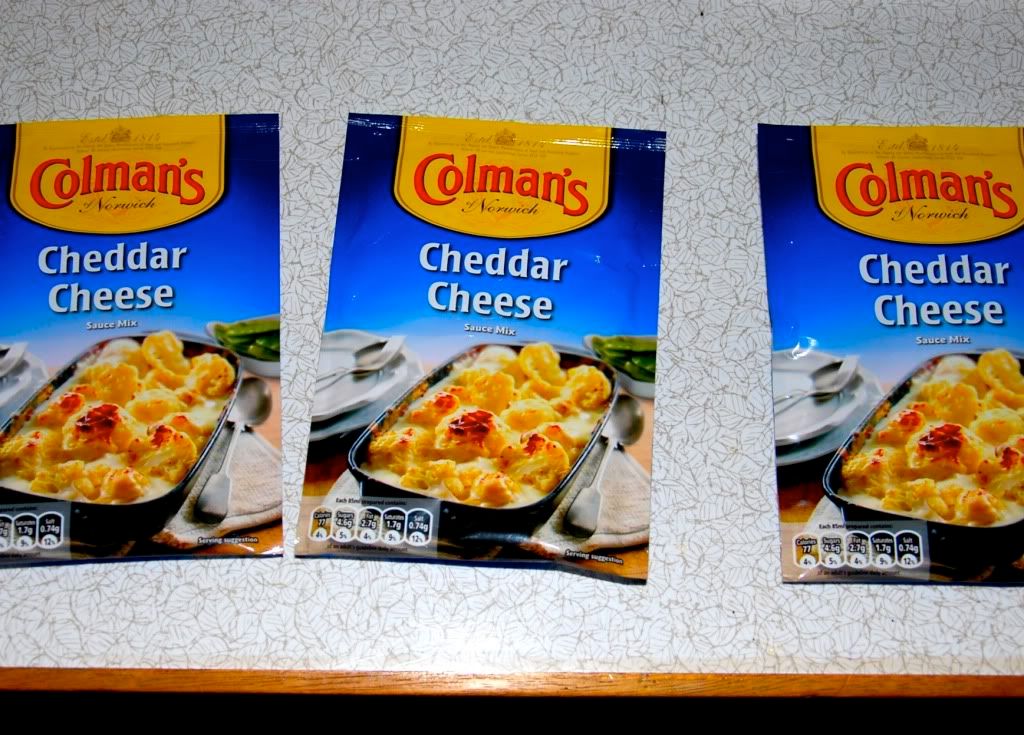 © Ruth Johnston 2010.
I woke up late and spent a lot of the day cleaning the kitchen. Moon cleaned the lounge, the house looks very nice.
I have been looking forward to making cauliflower cheese for days, Moon bought 3 packets of cheese mix, despite how tasty it is, the idea makes me feel a bit sick - powdered cheese, nom.