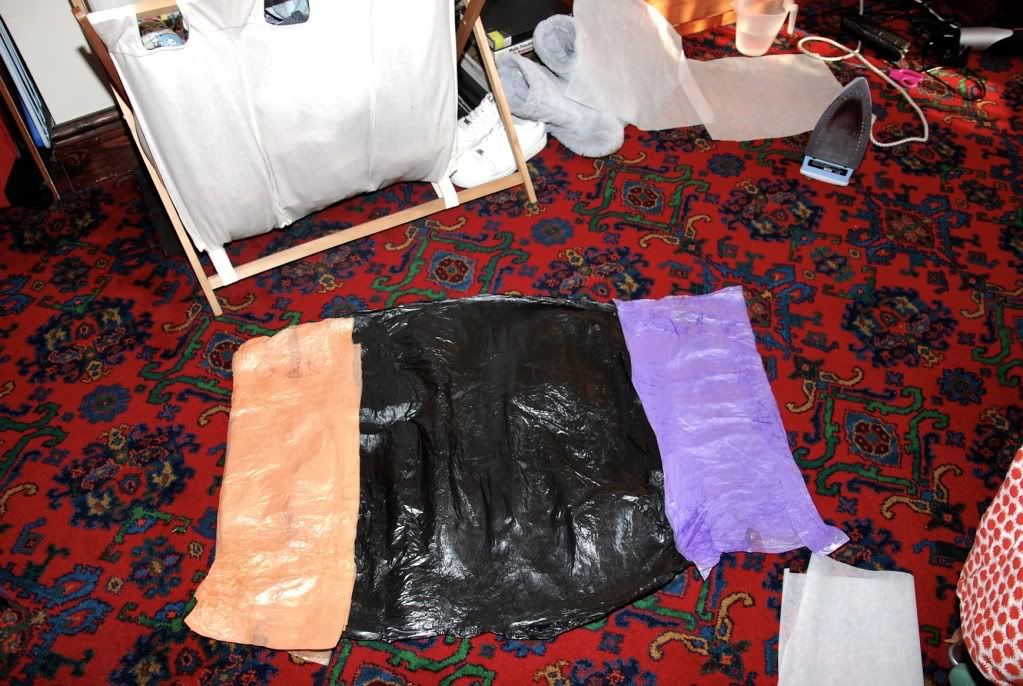 © Ruth Johnston 2010.
I spent most of yesterday afternoon making a plastic bag dress for Abbie's birthday party, I think I over-thought it, everyone who came dressed up was in normal binbags, I fused mine together and made a solid, tube. I also made my room and house smell like burnt plastic, the '
dress
' still stank when I got it out at the end of the party to show my terrible effort.
I completely over-estimated my size as well, had I worn it, I would have looked so, so, so ridiculous.