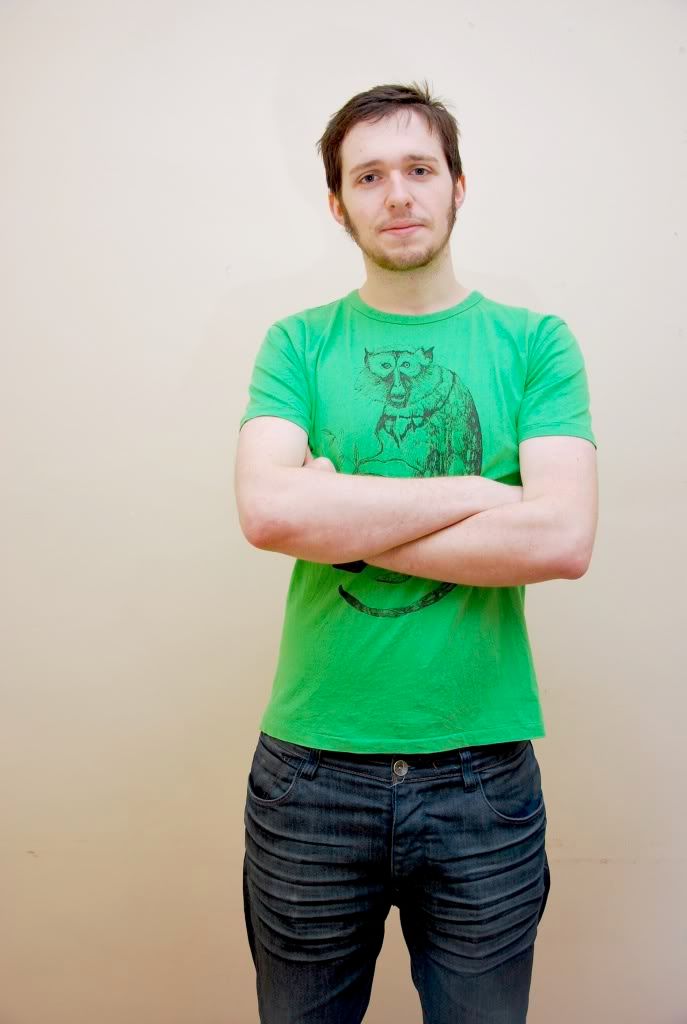 © Ruth Johnston 2010
From my first proper test shoot to actually getting somewhere, I can do nothing until next Thursday, but with the few volunteers I have, I should be able to get everything done in a couple of shoots - professionals would do it in one, but a professional, I am not.
Today was quite stressful but I have a rough initial interview with Andy and proper idea now. I have to buy a million magazines tomorrow and pay that bill - which may be hundreds but it is a couple hundred less than Simon and Long's.
This was taken with my SB-600 on a tripod, it did a better job than I thought but not as great a job as I'd have liked.
Andy is wearing Moon's t-shirt.
I have 300 days left of this project, this year is going too fast already.