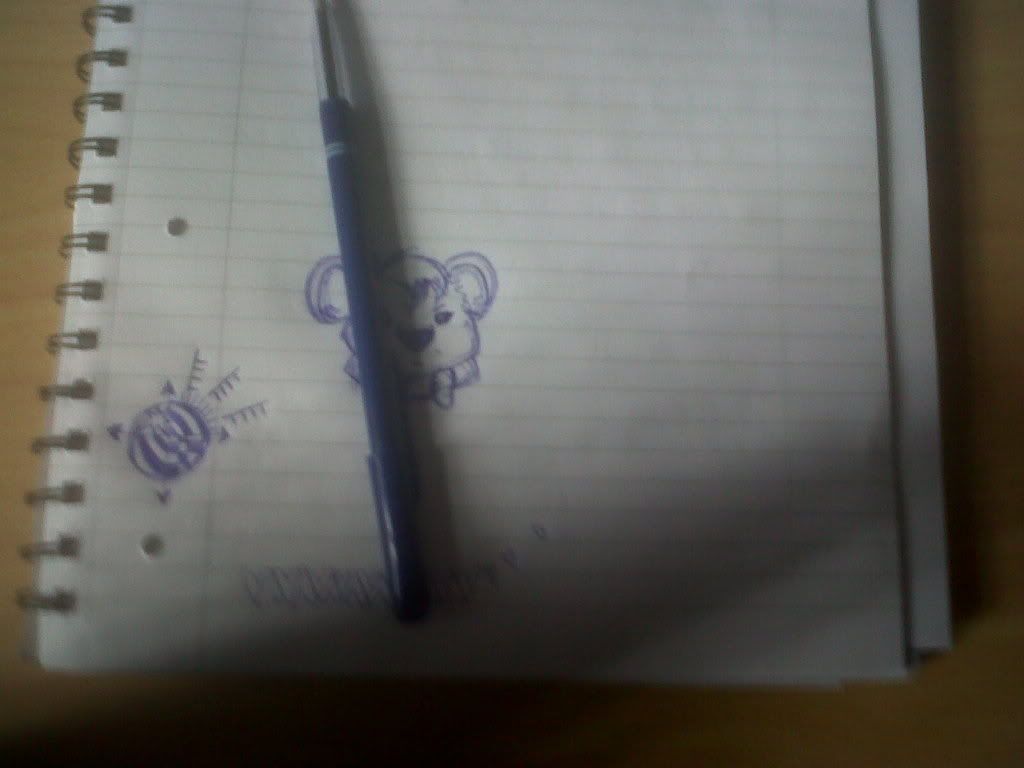 © Ruth Johnston 2010.
I wasn't really able to take photographs today, as I spent the majority of it either being moody or doing work.
My lecture today was boring as hell, I drew a koala in a bow tie
and
got away with take a photograph of it. I apologise that it's on my Blackberry but it was the only discrete camera I had on me.