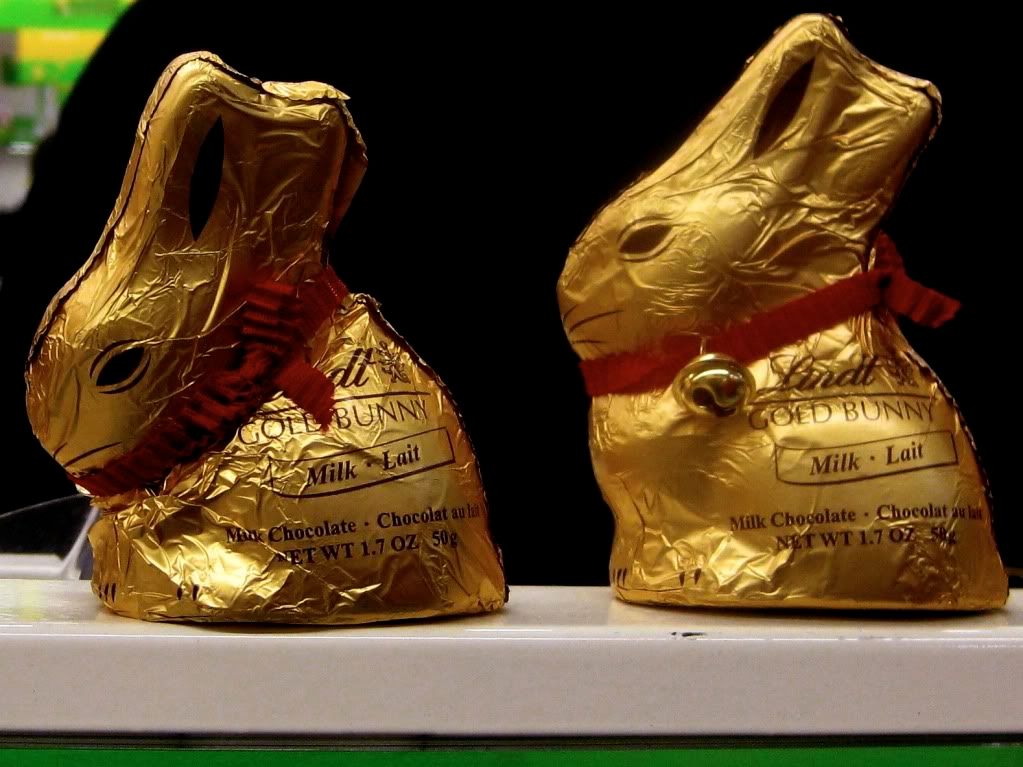 © Ruth Johnston 2010.
Some humour to finish off what has been a pretty delightful and 'springy' day.
In Asda, they've lined up all the Lindt rabbits along the checkouts, I guess to get everyone in the mood for Easter (buy things they don't need), a lot of them are deformed, I guess mean and bad tempered kids have been getting at them.