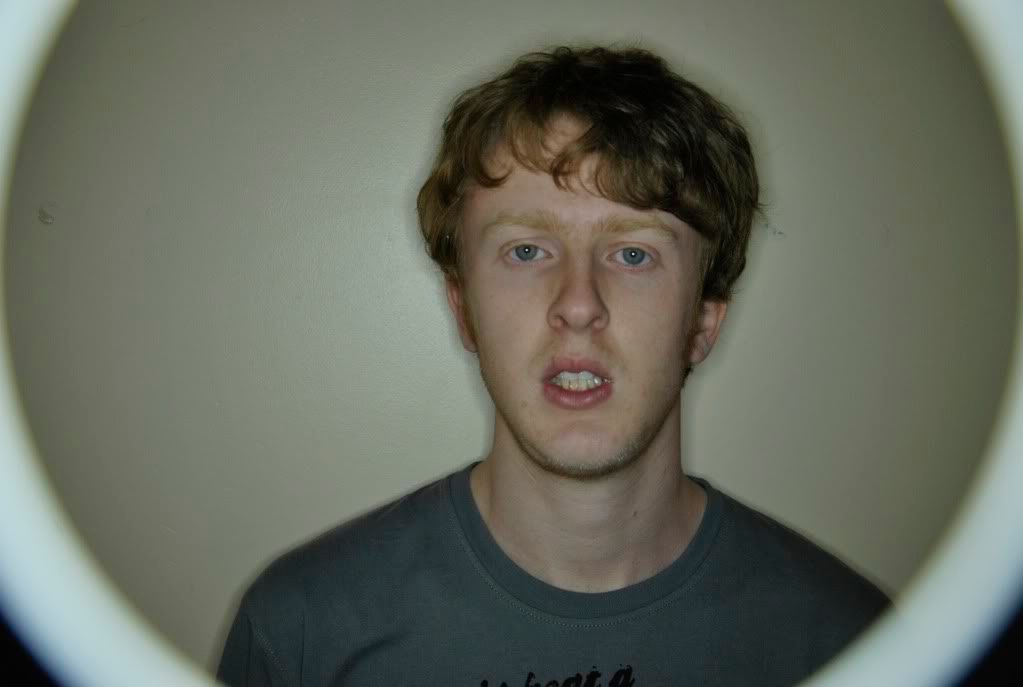 © Ruth Johnston 2010.
I am back in Portsmouth again after what feels like an all too short two weeks at home.
I arrived to my delivered ringlight, which after a stock up in Asda - for both food and batteries, I tried out, it's not what I expected, but I think I could do some quite interesting things with it.
I know it's another photograph of Moon, I also realise it's a pretty bad one, I kind of like it though, reminds me slightly of
Terry Richardson
.
Am I looking forward to a new term?