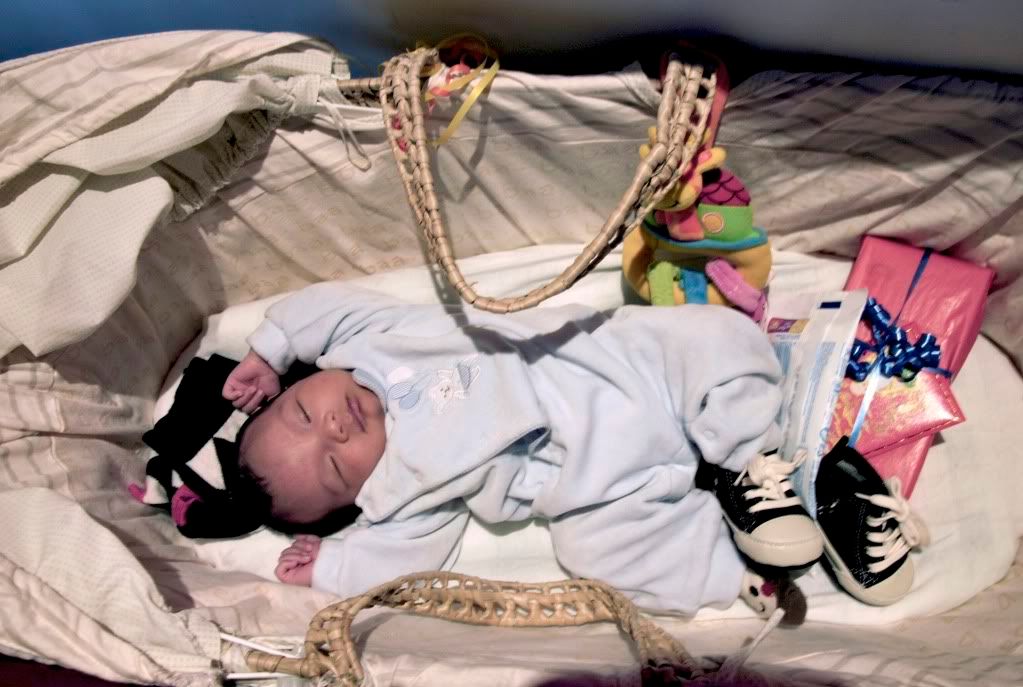 © Ruth Johnston 2010.
Yesterday was the first time that Moon met the Chinese half of my family.
It was little Tony's naming ceremony, which meant tons of food. I tried abalone for the first time, thought it was some kind of sea cucumber, turns out to be a mollusk, and looks horrible when it's not food, tasted nice though, next time I have it I just won't think about it.
The baby is called Tony because his parents are called Tina and Joey and the name is a combination of the two, thought it was pretty neat. I love babies, they are so soft.
If Moon and I used the same technique as Tina and Joey, our child would be called Randy/Randall, dear me.