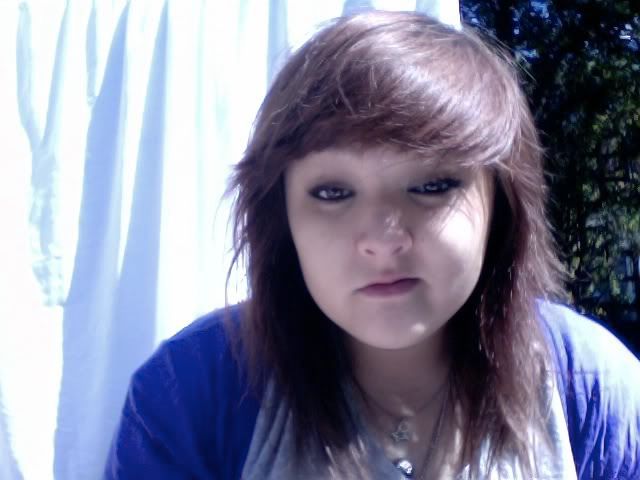 © Ruth Johnston 2010.
I attempted to do some work outside today because it was such a beautiful day but I had a nap instead.
I did do some corrections on one of my reports. The only reason my nap wasn't lengthened is because the kids next door were being too unruly and loud, I kept thinking that they were either watching me, or going to climb into the garden, so I retreated inside and did manage to get some more work done there.
So, this is me using Photobooth in the garden.