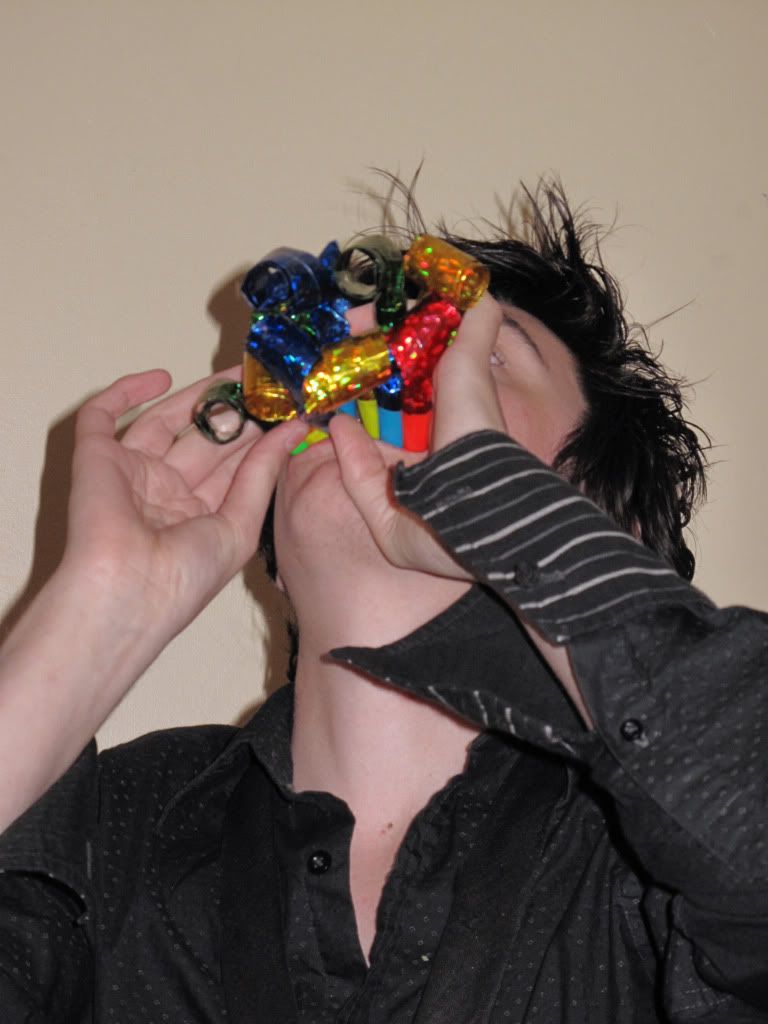 © Ruth Johnston 2010.
It is Simon's last night in Portsmouth tonight and probably the last time I'll see him until everyone's graduation, this is him putting party blowers in his mouth.
We're going to celebrate and say goodbye to him in style, even though he's not leaving until tomorrow afternoon.
It should be pretty fun. Bye, Simon.