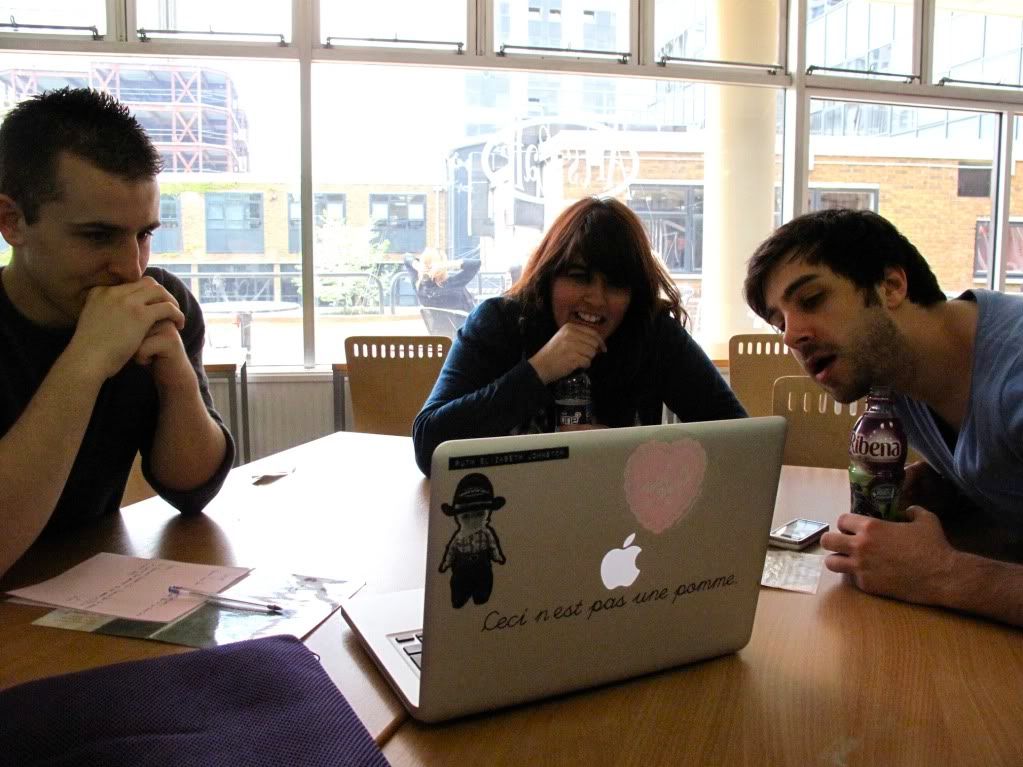 © Ruth Johnston 2010.
This is from this afternoon at a meeting, we got a bit side-tracked and I showed them the trailer for
The Human Centipede
. I'm wondering who out of who is sitting there will be willing to see it. Jason seemed pretty keen, it actually made me sick when I finished watching it.
Last night was much better than expected, I really enjoyed myself, even if it made today slightly more effort than it should have been.