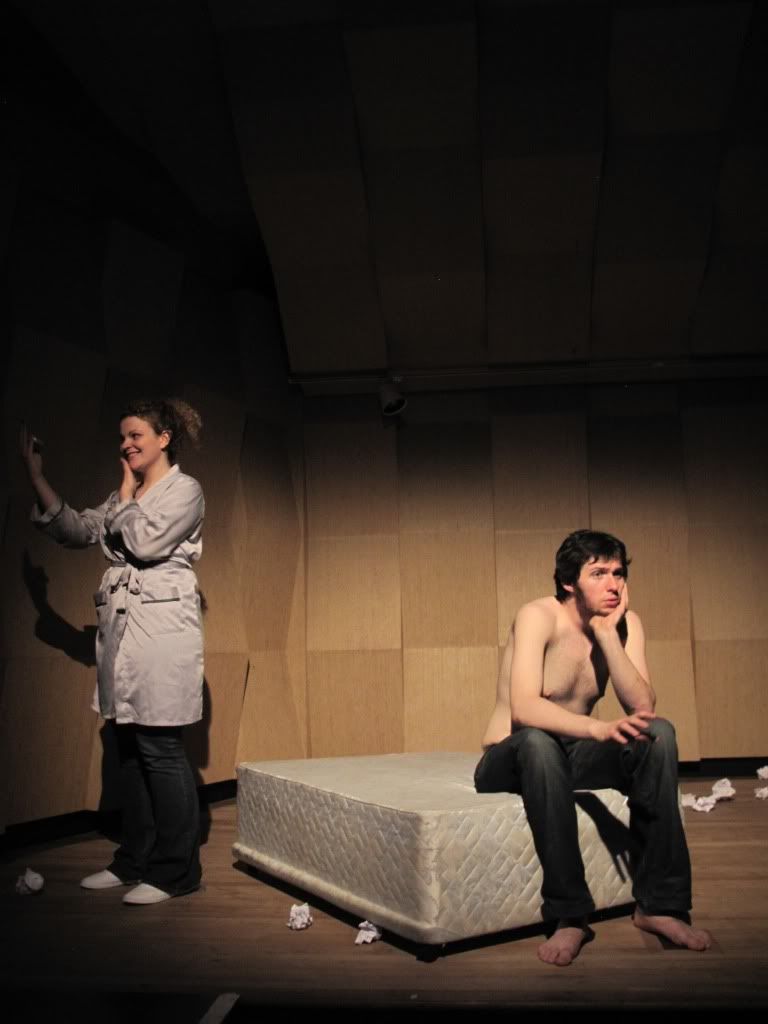 © Ruth Johnston 2010.
This is from this morning's rehearsal with Open Road Theatre.
It's from one of the plays in The First Mile tonight, it's called, 'Love You, Love You More', it's pretty funny, I'm really looking forward to seeing how everything turns out later. They were only nearly set up when I was photographing and some of them kept forgetting lines, but they're all great so it's obviously going to be brilliant.