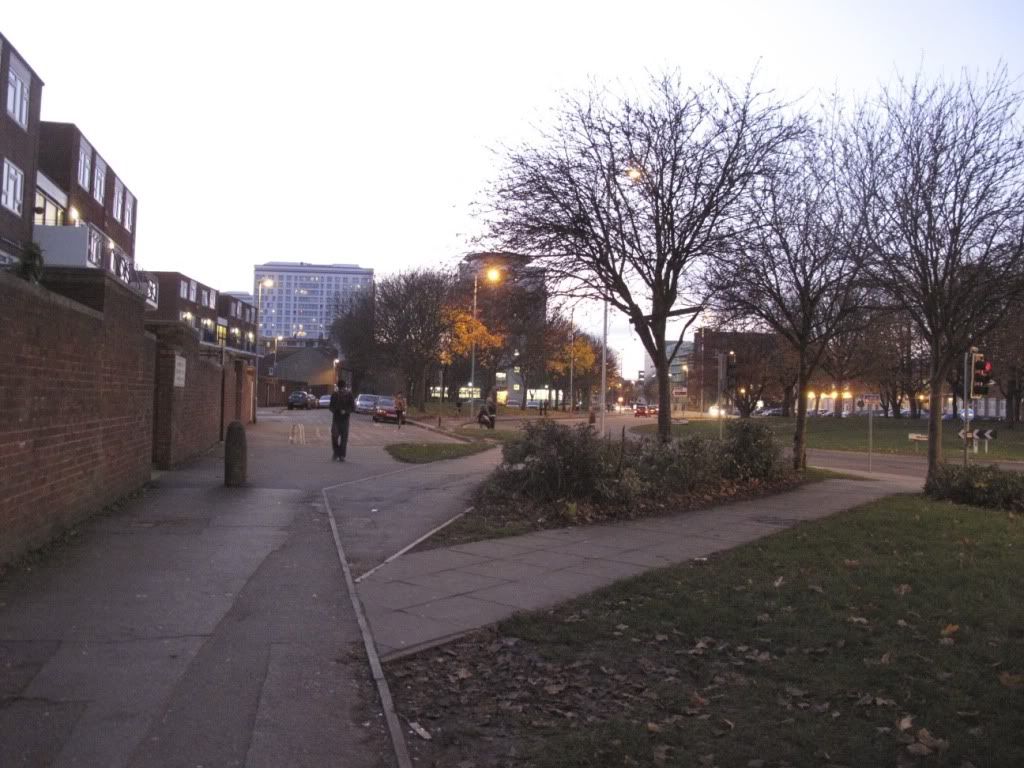 © Ruth Johnston 2010.
Oh the joys of walking to a tutorial after 3pm in November, it's nearly dark
and then
completely dark on the way back, so safe. Wasn't helpful either, I should have brought in what I printed off, she didn't print it off, now I'm bringing it to her tomorrow and she's going to post it back... I sense something a bit risky about this, perhaps more risky than the fact I walked home in the dark. It was darker in real life than it was in the photo, not to mention freezing - this is on the way there, Eldon was so boiling though that I was only just starting to be cold again by the time I got home.