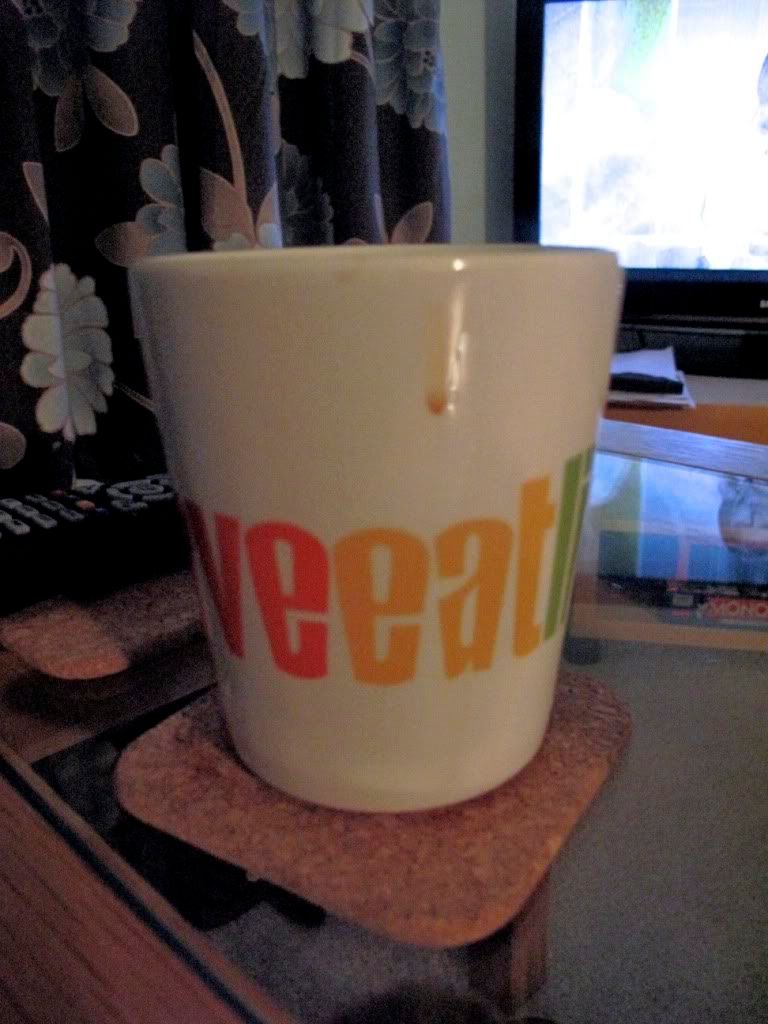 © Ruth Johnston 2010.


So my sister visited today with my Uncle David, Auntie Mandy and cousin Louise. We had a nice afternoon, they took me out for lunch at Giraffe, where I had a sushi rice salad, I'll be honest with you, it wasn't great.
I took this mug though, my aunt had a coffee and look how nice it is, as I'm ever getting my own coffee at Giraffe, now I can have tea in it all time. I think I need to stop nicking beverage containers, this is my second one so far this school year!
Apologies for the 'camera-phone like' quality, I don't know what's going on there.